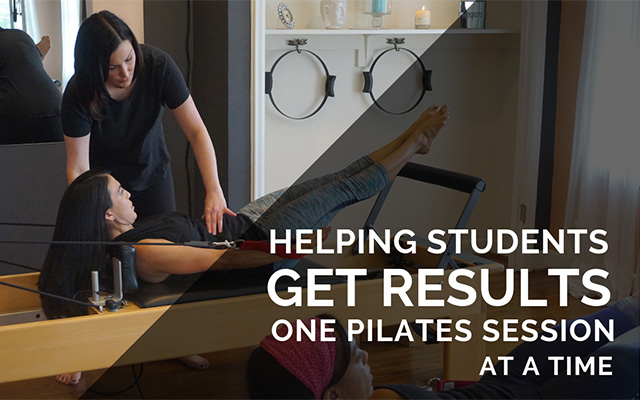 What is the biggest difference between real Pilates and any other form of exercise? In my opinion it's undivided personalized attention and laser-sharp focus of the Pilates teacher to the student during every session.
It doesn't matter whether it's a private or a group class, Pilates is all about focus, control and precision. When we learn these principles in a Pilates session we can take them to any other workout or activity that we enjoy. BUT in order to get the results that we are trying to achieve we need personalized attention of a trained and experienced teacher.
Pilates stops being the incredible method of mind and body conditioning and injury prevention when we through away the personalized approach to every session and a skilled teacher. The results just won't be the same.
If you are looking for a Pilates studio to take Pilates sessions or if you are a studio owner trying to figure your business model, remember what Pilates IS. The choice of how you train or how you teach is always yours but true Pilates benefits can be achieved only during a true Pilates session.
Kylene Law, the owner of Mindful Movement Pilates Studio in Dallas TX knows exactly what real Pilates can do. Her life was transformed by Pilates and today she is dedicated to helping her students achieve the same transformation in their bodies providing the best Pilates in Dallas. I was fortunate to meet Kylene because she needed help with her studio website and we've been working together for the past 6 months.
Pilates Story
Before I started my career helping others get out of pain, I needed help myself. In 2002 I was diagnosed with degenerative disc disease and had three ruptured discs. A physio told me if I were to sort myself out in time, avoid surgery and ensure the same thing wouldn't happen again it was time to make some major changes. He recommended Pilates.
It was an easy choice. I chose well-being. I started taking Pilates lessons at a local studio and I was in love. I was no longer in pain and I had a new lease on life. I became a little obsessed, I was taking six days a week. The results Pilates gave me inspired me to embark on the career I have today. I've been a Pilates teacher since 2005. My testimony is powerful and I owe everything to Pilates.
Inspiration
All Pilates studios are not created equal. I opened my studio to give people the best experience in Pilates, real Pilates. The studio is dedicated to teaching the original work of Joseph Pilates, we are not a fusion studio. The method works. Following trends often has their disadvantages, here today gone tomorrow. Pilates is a constant.
Mistakes
In the beginning, I made the mistake and thought "I can teach Pilates to anyone" and I said YES to everything and everyone. I now know better. Like anything else, the business is built on relationships. We have a specific line of questioning when speaking to potential clients to see if we are going to be a good match. It's never failed us.
Unique
Bigger is not always better and that is certainly the case with my studio. Dallas is oversaturated with studios offering cookie cutter 12+ classes every hour on the hour and our approach is on the other end of the spectrum. We see clients on a much smaller scale are closely connected with them. Our studio is set in a private setting and we offer private, duets and trio classes. We have this model to limit any distractions and we believe this fosters an environment for results. We only work with fully certified instructors. We are a full amenities! We have a shower and products to get ready with if needed.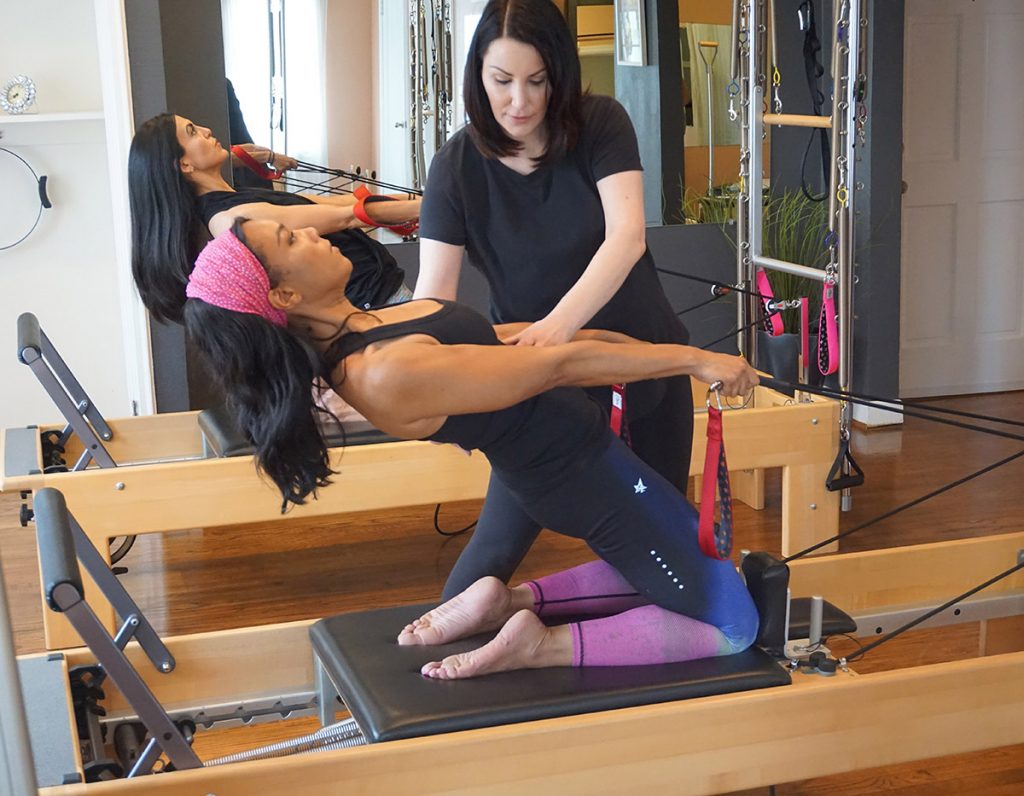 Love the most about being an owner
Growing my business has been immensely rewarding. I started out with an 18 year old reformer and built it up to trading that out and buying three new Balanced Body Studio Reformer/Towers, Balanced Body Cadillac and Chair. Not all at once but as I could afford it. It hasn't always been easy but it has always been worth it. The best part of being a studio owner is the clients and the relationships I have with them. I've had most of my clients for years and through those years we've had many happy memories. I wake up everyday with a grateful heart and blessed that I can do what I do yet another day.
Advice to some that want to try Pilates
If you are in the Dallas area, come take it at my studio (Mindful Movement Pilates Studio)! All kidding aside :;) Listen to your body first and foremost. Wear fitted yet flexible athletic attire and something you're going to be comfortable in.
Don't be discouraged if you're overwhelmed the first, second or third session. Pilates is a process, it will make sense down the line and it will get a little easier. Be selective when choosing a studio. It's perfecting okay to ask your instructor their credentials. Always start with a series of privates. Most studios have an introductory package for new clients. My studio offers "3 privates for $199". It's a great way to get started. If you can't afford to take privates three days a week perhaps consider doing one private and two classes. Privates really are for learning material and classes are for practicing the material you were taught.
The last tip I have is HAVE FUN!