By Allison Zang
I just said something really scary right? This feels scary if you are a studio owner or teacher. You are thinking memberships for private training will never work. This 100% will work and clients, teachers, and studios all win! I promise It is one of the things that was a game-changer in my studio.
1. Everyone will gain predictable revenue.  
A membership model can provide a more predictable and stable revenue stream compared to a drop-in or class-pack model, which will be affected by fluctuations in attendance and seasonal changes. The clients pay the same thing year-round to balance expenses. The teachers have more consistent income. The studio can predict monthly revenue.
2. Increased Client Retention. 
A high retention rate means that clients are happy with their experience, are seeing results, and are willing to continue practicing at your studio for an extended period. A membership model can encourage clients to commit to regular practice and provide them with a sense of belonging to a community, which can help to increase retention and loyalty.
I think as teachers we need to not be afraid of allowing our clients to work with other teachers. I think fresh eyes will bring new ideas to help your clients reach their goals. If this is a studio practice from when the client starts at your studio they will be excited to get to mix up with different teachers now and then and see what they bring to the table, pun intended.
For the studios, we need to remember it is more cost-effective to retain existing customers than to acquire new ones. Acquiring new customers can be expensive and time-consuming while retaining existing customers requires less effort and will lead to a more stable revenue stream.
3. You will have more efficient scheduling.
A membership model can allow for more efficient scheduling and utilization of studio resources, as clients can reserve their spots ahead of time and studios can better predict demand. Consistency is key for everyone! Teachers can build schedule blocks of work maximizing their time.
4. The studio has the opportunity to build an enhanced customer experience.
A membership model can provide clients with a more personalized and streamlined experience, as studios can offer additional benefits and perks to members such as priority booking, discounts on merchandise, or access to special events or workshops.
5. The studio will experience increased profitability.
A membership model can help to increase profitability over time, as clients who commit to a regular practice are more likely to become long-term customers and generate a steady stream of revenue for the studio.
In my studio and the studios I work with we build out memberships for 4 x a Month and 8 x a Month with 3 and 12-month membership terms. This has really helped me build a successful new member and member journey. All of this information comes from 20+ years of teaching Pilates, and almost 15 years of studio owning, and pricing 100 studios in my work as a business coach. 
About the Author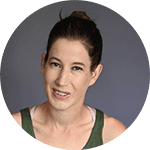 Allison Zang is a CPT-NCPT, entrepreneur, mom, autoimmune warrior, and exercise addict. She
is the owner of Absolute Pilates in Central PA. She opened Absolute Pilates in her home in 2009 which grew to 6 studios around Central PA. After finishing business school and a master's in exercise physiology, opening a Pilates studio seemed like the natural answer to put all of her passions together. She started a franchise model for Absolute Pilates in the process of right-sizing her business in 2018. Allison made every mistake you can think of in business she realized she needed to put this knowledge to use. For the last two years, she can be found as a coach for Studio Grow (studiogrow.co). She has a strong love for data, business metrics, pricing, and profitability for all businesses.