How does it feel to have more clients lining up at your studio than you can possibly handle? It's a good problem for most business owners and Pilates teachers. We start teaching Pilates because we genuinely want to help people feel and move better but of course making a living is still an important part of making Pilates your career.
According to New York Magazine, Pilates industry has entered Pilatespocalypse (read it here) and is on its way out. As Pilates teachers and students we know that Pilates is far from being done. While Pilates for rehab has a very strong following, marketing Pilates to general "I just want to be fit" public is getting more difficult.
According to a recent poll that PilatesBridge ran among its readers "word of mouth" is still the most popular and effective form of advertising. It works. But does it work enough to compete with other forms of fitness?
I believe that as a community of Pilates teachers and lovers we can prove New York Magazine wrong. Pilates is strong and it keeps on going but we need to start using modern tools to share our passion with the world. The following strategies will help you promote your Pilates classes as well as increase awareness about Pilates in your community.
#1. Amazon Local
Amazon is not just for ordering … about anything you can think of. If you have ever purchased something on Amazon then you are probably already receiving daily Amazon Local newsletter advertising services in your area. As a Pilates teacher you can list your services as well with no upfront costs. Start by creating an Amazon Local merchant account (click here) and then add a service that you would like to promote. The customers who would like to take a class from you will have to pay for the service/package on the Amazon website. You get the customer, Amazon takes their commission, the rest of the money is deposited into your account.
#2. ClassPass
ClassPass is a new fitness trend that is growing fast in big cities. ClassPass members pay a flat fee of $99/month and get to take classes from a variety of fitness studios in their area. As a studio owner you can add your regular Pilates classes to the ClassPass "menu." The idea is that you attract people to your classes who otherwise would not even know about your services or Pilates in general. It can be a great way to generate interest for a Mat or Tower class but obviously it has serious limitations when it comes to apparatus classes. Check if ClassPass is in your city and fill out a contact from to get in touch with their "Partnership Team" – click here
#3. Auctions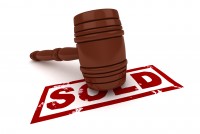 Charity auctions can be a great way to share your business with a local community. You can donate a Pilates package that will be auctioned off at this event. You will not have to pay cash for this form of advertising but of course you will have to invest some time into it. Pick events that attract your ideal clients to get maximum exposure.
#4. Facebook Forums
Many communities today choose Facebook as their local forums that you can easily tap into. Find groups that will be interested in your Pilates services (e.g. local Moms groups) and post relevant information there. Obviously nobody will take kindly if you start abusing the forum with countless ads and studio specials but you can share information that will be helpful to the other members. See the next two strategies to find the best ways to share your business without being too self-promotional.
#5. Video
Creating a Youtube channel is not a direct form of advertising but it can pay off in the long run. If you start publishing Pilates videos you will get a higher chance of being found online. Start making videos that feature short Pilates workouts and don't forget to mention your location in the video and a link to a studio website in the description below.
These videos can also help you connect with potential clients on social media (especially Facebook or Instagram.) Share them as free information in local FB groups. Giving away useful information (like videos) is more effective than simply posting your studio specials.
#6. Online Publications
If you are not ready to be the next video sensation then you can try your hand at writing. Even if you do not write a blog on your own website you can get featured on other online publications. Sharing your passion or a personal story in a written form is a great way to connect with new clients. Once your article or interview is published you can share them on social media to bring attention to your studio.
PilatesBridge is always eager to publish articles from our members. Even if you do not know what to write about we can send you written interview questions to feature your Pilates story on our pages. Click here to contact our editors.
#7. Meetup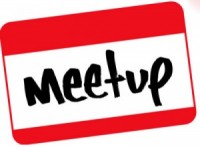 If you are just starting out and you want to get the word out about your services then you can create a local Meetup group. Start by offering free weekly classes at the park or at the beach (weather permitting of course.) You can later start charging for those classes or offer a second class that participants will have to pay for. Here is an example of a Pilates on the Beach Meetup group (click here.)
Meetups can be particularly helpful if you are trying to reach young mothers. Any type of Mommy and Me class or a Playdate-inspired workout usually attracts a lot of interest (example of a Fit4Mom meetup group.)
#8. Online Directories
Online directories are still a powerful way to present your studio to a wider audience. Some directories are paid, some are free and yet others are a mix of both. If your time and marketing budget are really tight then start by adding your studio website to free reputable Pilates directories. You will spend only 10-15 minutes to list your services and appear in front of hundreds of possible new clients. PilatesBridge has recently opened free registration for the Pilates Finder directory – click here to feature your Pilates business.
Are there any Pilates marketing strategies that worked (or DID NOT work) for you? Share your comments below. Let's prove together how powerful and amazing Pilates is!
P.S. Do you need a modern website for your Pilates business? PilatesBridge offers web development and redesign services for Pilates professionals. We speak "Pilates" and not "computer tech" and help Pilates professionals create a strong presence online. Click here to view our latest works.