Several years ago I started working with a new student. Her sister talked her into trying Pilates because she simply loved our sessions. Until that moment I have never worked with a Fibromyalgia client before. In fact, I had a very vague understanding of what fibromyalgia was and was not.
My new client has been diagnosed with Fibromyalgia many years ago so she knew by then how to read and take care of her symptoms. She explained to me what felt good and what did not but I was still looking for more information to help her. On some intuitive level I knew that Pilates was good for her but I really struggled to find information that linked Pilates and Fibromyalgia.
Fast-forward several years, I received an email through PilatesBridge from a Pilates teacher who needed help with her website. I was excited to discover her very unique expertise – Fibromyalgia and Breast Cancer students. One of the most rewarding aspects of helping Pilates teachers improve their web presence is knowing that I can help them change lives of people in their community. Sharon Ostalecki is definitely one of those amazing teachers who transforms lives of her students. She takes them from pain and frustration to confidence and strength.
Sharon and I worked on her website GentlePilates.com in order to give it a "facelift" (below you can see the transformation.)
After the website project was over I asked her to share her fibromyalgia expertise with the readers of PilatesBridge. Sharon is not just a teacher who is interested in the subject of "fibromyalgia." She has traveled the road of Fibromyalgia for over 20 years and wrote three books on FM: Fibromyalgia: The Complete Guide from Medical Experts and Patients, 100 Questions & Answers About Fibromyalgia and Fibromyalgia: Benefits of Regular Exercise.
Today you can learn from Sharon about
what it feels like to live with FM,
what fibromyalgia is and is not,
how Pilates can help Fibromyalgia patients
how to structure a Pilates class for Fibromyalgia students
influence of nutrition on Fibromyalgia symptoms
1. Sharon, in simple words, what is fibromyalgia? What does a fibromyalgia patient experience on a daily basis?
I would like to present the medical definition of Fibromyalgia (FM), and then a simple definition, but I think it is important to also hear/read the medical explanation.
Fibromyalgia is a syndrome, or group of symptoms that occur together, rather than a disease. It is characterized by chronic, widespread, musculoskeletal pain of at least 3 months' duration in all 4 quadrants of the body, stiffness, soft tissue tenderness, general fatigue, and sleep disturbances. The most common sites of pain include the neck, back, shoulders, pelvic girdle, and hands, but any body part can be affected. Fibromyalgia patients experience a range of symptoms that wax and wane over time.
Fibromyalgia is the second most common rheumatologic disorder following osteoarthritis. It is the number one cause of severe, generalized, musculoskeletal pain even when back pain is included on the list. Women are generally affected by this disorder 8-10 times more commonly than men and the syndrome most often develops during the reproductive years. Children can also suffer from Fibromyalgia, however, in this age group, boys and girls are equally affected.
Simply stated: FM is a Central Nervous System Disorder. Our brains don't process pain like a normal person. We are more sensitive to pain, sounds lights and environmental stimuli. Researchers believe it is because we have inadequate amounts of neurotransmitters that in inhibit and amplify the pain signals in our spinal cord and brain. In essence, all sensory stimuli reaching the brain's sensory processing centers is amplified or augmented to much greater levels than is normal or expected resulting in extreme sensitivity to exertion, strain, or trauma, with many routine activities triggering intense and severe pain. Additionally, patients complain of heightened sensitivity to sounds, smells, and bright light.
2. What do FM patients experience on a daily basis?
Pain and more pain, overwhelming fatigue/terrible insomnia, no energy to carry out routine functional activities, altered thought processing and memory loss or "Fibro Fog", as it is commonly known, is one of the most common complaints voiced by Fibromyalgia patients. Some of the other associated symptoms commonly observed in Fibromyalgia include stiffness and arthralgias, imitating many arthritic processes., soft tissue swelling, muscle spasms, fatigue, sleep disturbances, anxiety, depression, irritable bowel syndrome, interstitial cystitis, headaches, temporomandibular joint dysfunction, chest pain, abdominal pain, and perineal pain depending on the location of the tender points that develop, restless legs syndrome, impaired memory and concentration, skin sensitivities, rashes, dry eyes and mouth, ringing in the ears, dizziness and visual difficulties
3. How does fibromyalgia affect movement and daily life?
Life can be very difficult for those with FM. Many people area able to manage the condition, but it is a condition that is "chronic", always in the shadows and if you have stress, in your life, work to hard, overdo daily activities/exercise then the symptoms are back, knocking at your door. And, of course depression/sadness is common.
However, FM is a condition that can be controlled with adequate exercise, rest and if necessary medications. Sometimes fitting all the pieces of the puzzle together can be difficult, and takes time. But it is possible. I know this from my own journey with FM.
4. How can a movement program (like Pilates) help a fibromyalgia patient?
I love this quote and I think it addresses the question: "Pilates is movement; movement is life. It is a practice of moving, breathing, becoming stronger and more mobile!" FM patients need the stretching/strengthening offered in a Pilates class. FM patients do not move why- because it causes pain. But once the client starts to move, to stretch the whole world looks different, to them, and Pilates is a low impact form of exercise.
BREATHE: 
Joseph Pilates said, "First of all, learn how to breathe correctly." While there are many methods and techniques to bring about mindfulness through the breath, the simplicity of long and deliberate inhalations and exhalations can be all we need. It helps to stimulate the parasympathetic nervous system
Calming the ruminating mind: In 2009 I was a student at Duke University Medical School. One of the topics really hit home, for me, and I am sure for many FM patients. The technical term is "Monkey Mind". The monkey mind is always looping and busy working. We constantly ruminate, which is why FM patients have poor sleep. Pilates helps to quiet the over-zealous chatter of our minds. Pilates' emphasis on the connection of the mind to the body, can be a huge benefit.
5. What should a teacher be mindful about when working with FM clients?
The most important thing for us as instructors to realize is, this population is in pain-emotional and physical pain. The client needs to know you truly understand their pain is "real", because physicians, friends and society have dismissed them. There will be emotional releases (tears), and they need to know that is ok, healing takes place after the emotional release.
Also, with this type of population is that little will be achieved rapidly. Gains will be made slowly and there will most likely be setbacks. The important message to get across to clients, is to reinforce to them that even if their pain level is staying somewhat the same, they are getting stronger. That IS improvement.
6. What are some of the exercises to avoid when working with FM clients?
This depends on the client- if they are in an active flare up, how long have they been exercising, what is their pain level.
Remember, most of these clients are very sensitive to touch and pressure on their body. I always use a soft roller; a mat on the reformer/Cadillac so there is no pressure on their body. Always look for feedback from your client-
Because my program is so specific to this population I find starting with stretching, moving into our Gentle Pilates program, and eventually classes and working on the apparatuses results in less pain and clients/patients eager to return
7. What lifestyle adjustments are most beneficial for people with FM?
How you manage Fibromyalgia varies, depending largely on how severe your symptoms are. They can range from very mild and occasional to severe and persistent, so there's considerable variance in the appropriate level of management.
There is no known cure for Fibromyalgia, but the symptoms can be managed. And this is a process that involves making wise choices and changes that will positively affect ones overall health. Self-management skills are vital to avoiding flare-ups and living without pain. Whether the issue is pain, fatigue, or cognitive difficulties, patients must listen to their body and adjust daily activities depending on what each day is like. With a positive attitude, self-awareness, and diligence, the resulting decrease of pain and tenderness, plus the increase of strength and energy, markedly improves lives.
8. What types of moves can FM patients do at home to improve their symptoms?
Daily stretching, balance work (recent studies have shown FM patients have balance issues). Improving sleep and nutrition is also very helpful.
Pacing and moving is essential to all of us because it allows the blood to move freely. In most individuals, movement is pleasurable; stretching feels wonderful and moderate exercise makes us feel stronger and free of pain. The person with Fibromyalgia feels little of this.
Everyone encourages patients to stretch, from the doctors to the physical therapists and chiropractors. Few tell them how tricky it can be to find the right stretching program because it is not their area of expertise. So they send them to a gym where someone puts a pair of weights in their hands and recites, "Your muscles are weak. you will feel better if you lift weights and you will get stronger over time." This works in theory only and is the worst thing you could do.
When the skin under the skin (fascia) is too tight and full of knots, it can't strengthen. It will just rip more, and hurt more. I always use the analogy of the clothes line. If your clothesline of muscles is ripped, old and shrunk, it may be able to handle a blouse, but it can't sustain the weight of a winter coat. Trainers who ask you to do this and don't provide you with an alternative have little experience with individuals with chronic pain.
Overexertion always exacts a price. Remind your clients that this is one of the negative things about Fibromyalgia you can control. Whenever we think it's safe to increase our activities, the only responsible way is to take baby steps in that direction; because if we don't, chances are we'll end up taking a giant step backwards. By going forward at a strictly measured pace, we can avoid a flare-up of symptoms.
9. Does a diet affect FM symptoms?
Definitely, There is no single food that can cure Fibromyalgia, but there is no question that what we eat can ease the symptoms of this challenging condition. I have seen patients experience improved energy and concentration, endure less fibro-fog and fatigue through improvements in their nutritional intake.
Fibromyalgia patients typically eat diets high in carbohydrates and extremely low in protein. The basic components of muscle are proteins and minerals. Yet the typical Fibromyalgia patient's diet is low in protein, so he or she lacks the material to repair and maintain healthy muscle.  When protein is supplied to the body in an insufficient amount, protein synthesis can be inadequate or fail to take place.  For this reason high levels of protein in the diet are required.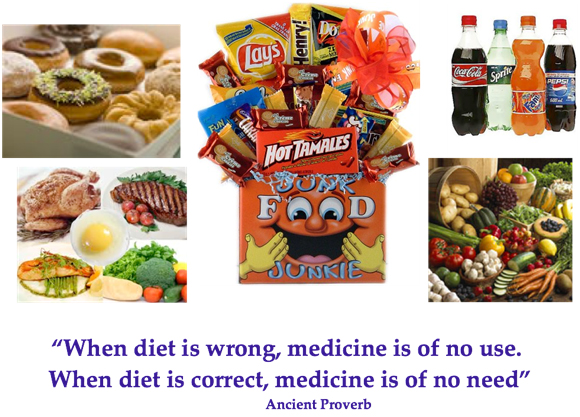 Typically, a 40-30-30 diet, in which 40% of the diet is made up of carbohydrate, 30% protein and 30% fat, is adequate to supply the protein requirements. (providing kidney function is not compromised) The higher levels of protein provide an intermediate fuel source that can control the hypoglycemia often seen in Fibromyalgia patients.
Good Sources of Protein
cottage cheese
egg/egg whites
fish
lean meats
skinless chicken/turkey
tofu
protein shake/bar
peanut butter (2 tbs)
beans (1 cup)
10. Are classes or private sessions better suited for FM patients?
Definitely private sessions- the instructor needs to take a very detailed history of the client. Have they been exercising or is it something they are just starting? One must build a program for these clients with extreme diligence. Too much-causes pain, too little- can also contribute to pain, and no gains will be made.
I start with a private session- 30 minutes (once a week) for the first month, and then slowly add to the time. Once the client is able to work through a 50 minutes class, without pain (and without pain 48 hours after) then we continue for a couple months then they graduate to my, Gentle Pilates class.
I also have clients email me the day after the session- just a quick note on how they are feeling. I then use the information to adjust their program.
11. Sharon, what is your most important advice to Fibromaylgia patients?
I have traveled the journey with FM for over twenty years. The most important thing for patients is to know is the saying "Knowledge is power" it applies strongly to FM. Educating ourselves about the disorder is the first step to wellness. It's enormously empowering to know what we're dealing with. With FM, patients/clients must have faith in the body's ability to heal and be proactive about our treatment.
The first step to feeling better is to feel capable of taking control of our healing. Understanding the battlefield is often half the battle. As we who have Fibromyalgia develop a better understanding of our condition, it becomes far easier to recognize both our limitations and our capabilities. As we empower ourselves with knowledge, our journey becomes much easier to travel. And Pilates is empowering-for if the instructor understand the condition and adjusts instructions accordingly, it is life changing!
Do you have questions about Fibromyalgia? Ask them in the comments below!
Sharon Ostalecki, Ph.D. is a Certified Polestar Pilates Practitioner, ACSM/ACS Certified Cancer Exerciser trainer, Licensed BioCored Corrective Movement trainer, and Balance Barre Instructor. She is also PMA certified.

She has authored three books on Fibromyalgia (including Fibromyalgia: Benefits of Regular Exercise), produced a Telly award winning Fibromyalgia documentary, an Executive Director of a non-profit Fibromyalgia organization, and an international speaker with a leading physician & researcher on Fibromyalgia. (Martin Tamler, MD)

Living with Fibromyalgia and a Breast Cancer Survivor I understand how difficult it is to incorporate a movement practice into our life, but I also realize and teach, "Movement Changes Lives." I help people see amazing changes in their lives, through movement.

I have developed the Gentle Pilates program for those who live in pain and are "afraid" of movement. And my clients recognize that the work they are doing helps them move beyond their limitations. Learn more about the Gentle Pilates program here.