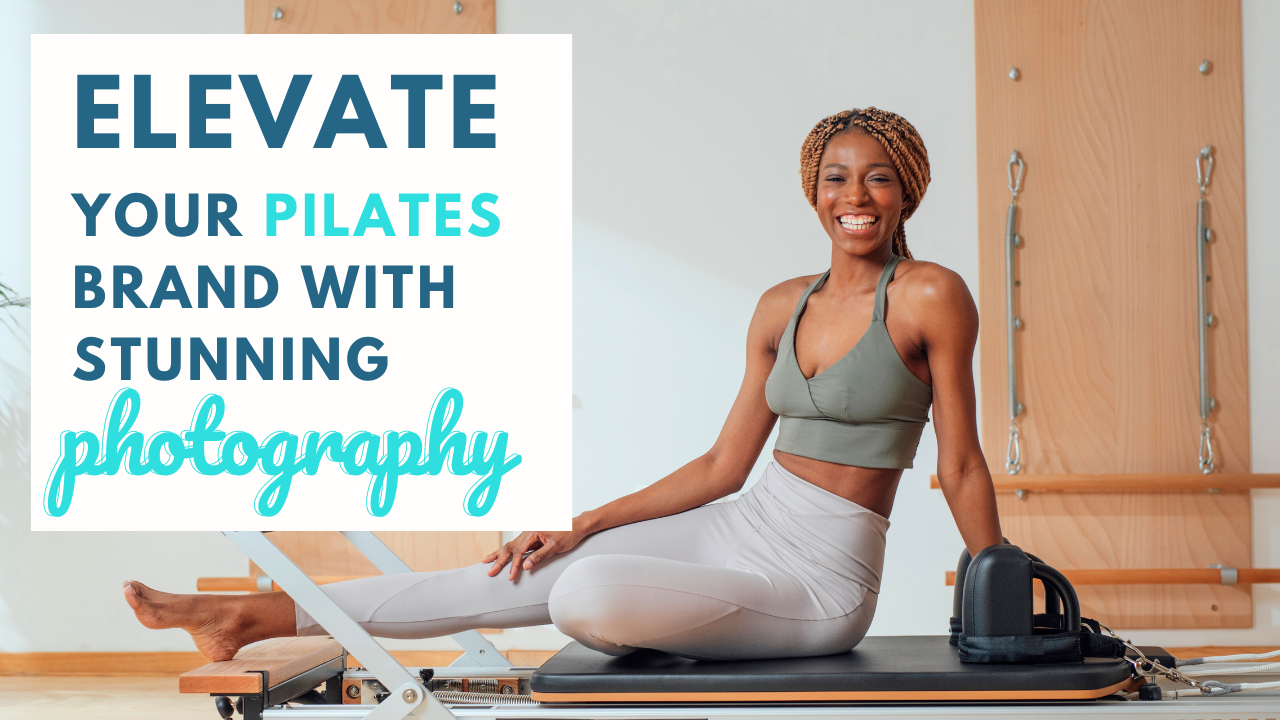 Are you looking for photo ideas for your Pilates website or your Instagram profile? Beautiful photography is a powerful way to show off your brand and share your message that is aligned with the types of followers and clients that you want to attract. By following these simple tips you will be able to elevate your marketing, connect with more followers, and bring more clients into your studio.
Why Images Are Important in Your Marketing
A picture is worth a thousand words, this cliche term holds true in the modern marketing world. And if you are in the business of Pilates (meaning, that you earn income from any Pilates-related activities whether it is teaching, running a studio, or creating online content) then you market your services to either your potential students, online followers, or studio clients. Let's learn why images are the best way to connect with your audience.
It's really simple. Humans are attracted to images. Here are a few facts to prove it:
Images Are Vital to Effective Website Design
When I have a website design consultation with a Pilates studio owner or a Pilates educator, I always ask 2 questions:
Are you able to write content for your website?
Do you have professionally done images for your website?
I can guide my clients in content creation and even provide content writing services for them, but I need them to provide me with great photos. A lot of times, the Pilates website design that I create can only be as good and effective as the images that I have to work with. Here is why photos/images are so vital to an effective website design:
It takes about 50 milliseconds for website visitors to form an opinion about your website. Before a website visitor reads a single word on your webpage they will already have an opinion about your business based on the photos and graphic layouts of your site.
Images evoke emotions and emotions sell. Using the right images in your website design can transmit the feelings that you want your clients to experience when working with you, for example, the joy of pain-free movement, confidence in their body, and cheerfulness of a fun and energizing workout. Most online sales are emotion-driven so if your website can evoke the right emotions then your website visitors will be more likely to sign up for your services.
Images build brand awareness. Images are remembered much longer than words. Using high-quality images that align with your brand guidelines will help you stand out in the minds of your audience.
Website users read, on average, only 28% of the written content on a webpage. If you want to get your message across, you need to tell a story using visuals.
By now you should be convinced that images are an important part of your business marketing toolbox. How do you choose the right images for your website? Below you will find my pro tips that I share with all of my website design clients. Read these guidelines and share them with your photographer to prepare for your Pilates photoshoot.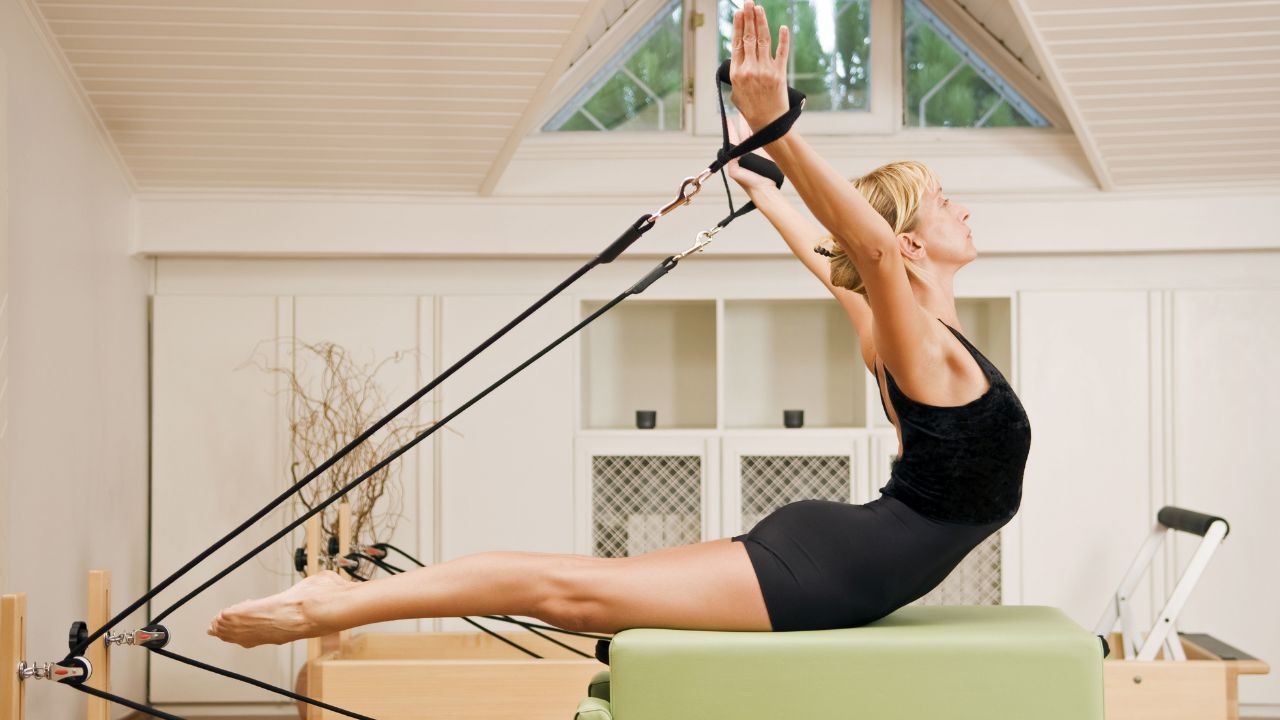 Pilates Photoshoot Composition Guidelines
Choose Landscape (horizontal) orientation for the majority of website photos. Horizontal images are easier to crop into the vertical orientation if needed. Most websites use horizontal section layouts and using landscape-oriented photos will help avoid huge images that take up the entire screen.
Use the rule of thirds when taking shots. The rule of thirds is a composition guideline that places your subject in the left or right third of an image, leaving the other two-thirds more open. While there are other forms of composition, the rule of thirds generally leads to compelling and well-composed shots.
Vertical (portrait mode) orientation is best for social media content.
Photos for the team bio section. If you are the only "team" member in your business then you can be creative with the types of photos taken. If you have multiple teachers or staff members that you want to display on the website use the following guidelines:

Use Portrait (vertical) orientation for team headshots.
Use similar backgrounds and lighting for all headshots to create integrity and reinforce your brand.
Plan a single location or "style" of headshots that you can replicate even without a photographer. You will appreciate this "thinking-ahead" tip if you need to add new team members after the professional photoshoot. Most modern smartphone cameras can take good photos that can be further enhanced with the "Portrait" camera mode. If you plan ahead then you will be able to take professional-looking headshots of your staff members at any time.

Focus on eye contact in the most important images on your website. Let the models look at the camera or towards the "2/3rds" (the empty space) of the composition. Eye contact always catches the attention of website visitors. They will follow the gaze of the models in the photo.
To emphasize a sense of community and relationships, allow your subjects to look at each other. For example, a teacher working with a client, clients having a conversation. These photos are a wonderful way to show the atmosphere and culture of your studio.
AVOID shots when models are looking away from the focus point of the composition.
Have a variety of natural "action" shots where models are not looking at the camera. Natural facial expressions will give your photography a sense of authenticity and make your website more relatable.
Keep plenty of "white space" in the image so the subject doesn't fill the entire shot. If you are taking a photo of someone working on a reformer, make sure that there is space around the reformer to create an airy and open space feeling.
Smiling and happy people are the best. Your photos must show that doing Pilates is a pleasant experience.
Choose models that represent the target audience of your studio or Pilates business. If you predominantly work with 50+ clients then don't take shots of 20-year-old dancers performing high bridge on the reformer. The shot itself might look very impressive but it can scare away your potential clients. However, if your business is focused on providing continuing education or working with the athletes then the same high bridge on the reformer would be a great way to connect with your ideal audience.
Do you have a small space? These tips are for you:

Use a wide-angle camera lens to open up the space.
Shoot from different perspectives, angles, and heights. Most straight-on shots will make your space look cramped so get creative with your composition.
Declutter A LOT.
Get artsy with your shots and angles.

Organize your space and declutter. This is probably the most important tip and the easiest one from all others on this list. Put away any loose props, remove any items that are not needed, and neatly arrange Reformer straps, springs, etc. Clean and organized space will make your photos look high-end and visually appealing.
Try "artsy" shots of your space and equipment. If you don't have any models to work with or your space is small then you can go for "artsy" shots that focus on the parts of Pilates apparatus, shots of specific body parts (e.g. feet in straps or hands holding Pilates handles) or even Pilates art hanging on your walls.
Flash is NOT your friend. If you are taking photos yourself then avoid using Flash settings on your camera as it will create shadows, and add unpleasant shine to faces. If you are working with a professional photographer then rely on their expertise for the best lighting during the photoshoot. They know best.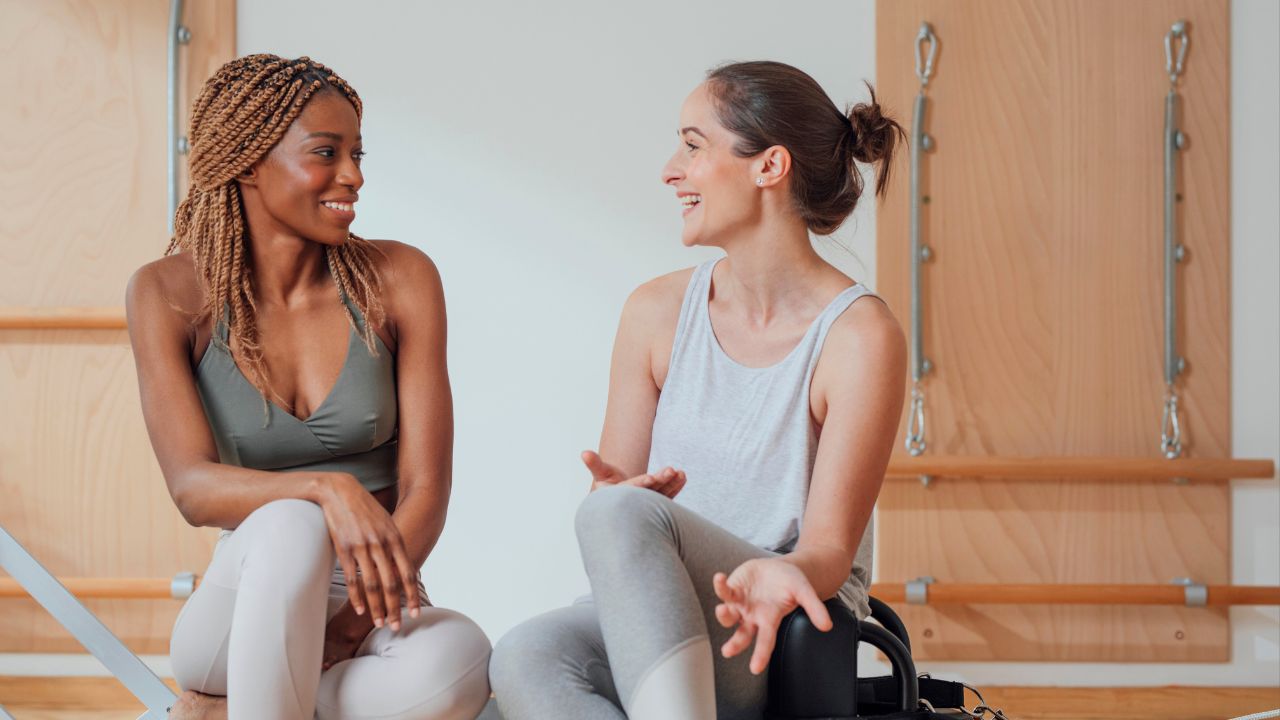 Tips for Finding Models for Your Pilates Photos
Ask your existing clients. You might be surprised, but many clients will actually be flattered if you invite them to participate in your photoshoot. You can plan a small photoshoot "afterparty" for your clients who agree to participate.
Do you have many clients who want to model for you? Great! Be mindful of their time and ask them to come at different times during the photoshoot.
Are you just starting out as a Pilates business owner? Invite your family members or friends to participate. They don't have to be experienced Pilates students to appear in your shots.
If you have multiple teachers working at your studio then ask them to participate in the photoshoot.
No models? No problem. These tips will help you plan a variety of shots for your website without feeling like your face is everywhere on your site:

Make your photos look interesting by changing your outfit and even hairstyle several times during the photoshoot.
Take photos from different angles without focusing on the face. For example, a shot from the back of Rowing on the Reformer, or Snake and Twist.
Make your Pilates apparatus your models. Take interesting shots of the springs, Pilates props, or your Pilates apparatus. Important note: Try to avoid showing ONLY images of the apparatus. You need to have at least a few human faces on your website pages. People are more likely to interact with photos featuring faces than those without. This is because our brains are programmed to notice faces and to correlate them with emotions and memories.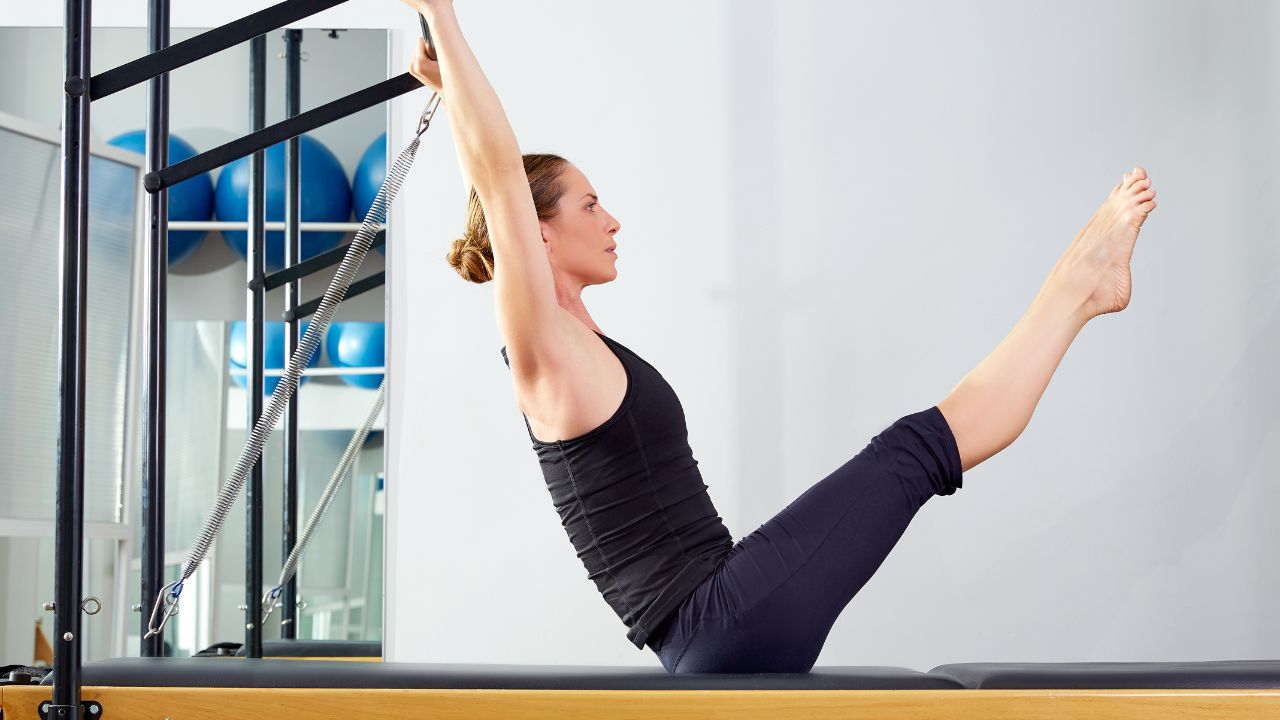 Can I Use Stock Photography?
I get this question a lot from new studio owners. They don't have the photoshoot scheduled and would like to create a website with stock photos. Technically, it is possible but in most cases, I recommend against this approach. Take a look at the image above. For a while, this stock photo and this model were all over the Pilates websites. I actually saw several Pilates studios in the SAME area use this photo on their websites. Do you want your studio to look like your competitor?
Stock photos don't get your message across. According to the eye-tracking study published by Jakob Nielson, humans can completely ignore photos of models (stock photography) on a webpage while paying close attention to the photos of real people.
Stock photos do not show your actual studio space.
Stock photos can make your website look
Stock photos can make your studio website look mismatched. Unless you use stock photos from one collection (same photographer, same photoshoot) your stock photos will show different equipment, different studio settings, and different composition.
Real photos make your website and your services feel more relatable, and stock photos make your website look generic.
Legal rights to images: If you take your own photos then no one can ever accuse of using a stock photo without legal permissions or legal rights. Believe me, receiving an email from an attorney about copyright infringement is never a pleasant experience. If you use free stock photography, make sure that you credit the author and follow the license agreement. If you use paid stock photos then purchase them from reputable sites that have been around for a while. And please, NEVER, ever, ever grab images from Google searches, social media sites, or other websites.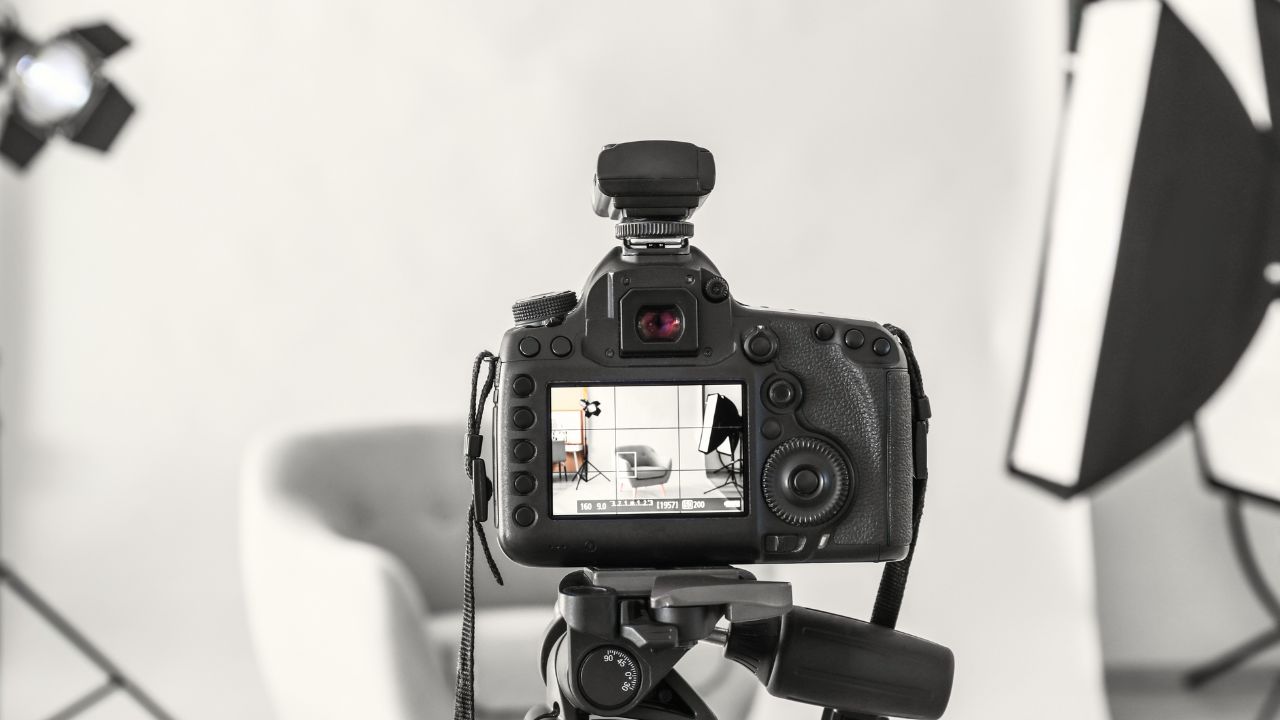 Colors and Lighting for Your Pilates Photoshoot
Keep the studio space clean and clutter-free.
Natural lighting is the best. If your space doesn't have a lot of natural lighting then use photo lighting kits strategically placed around your space. Lighting is especially important if you plan on taking photos and videos often for your Instagram profile, YouTube channel, or TikTok. Here are 2 affordable options from Amazon (these are affiliate links):
Choose one color scheme for all models in the website photoshoot.
Clothing: Avoid using black leggings/tops if equipment upholstery is black (it's a suggestion, but there are always exceptions.)
Neutral and/or bright colors work best for clothing, but there are always exceptions.
Incorporate your brand accent color into your photo/video composition.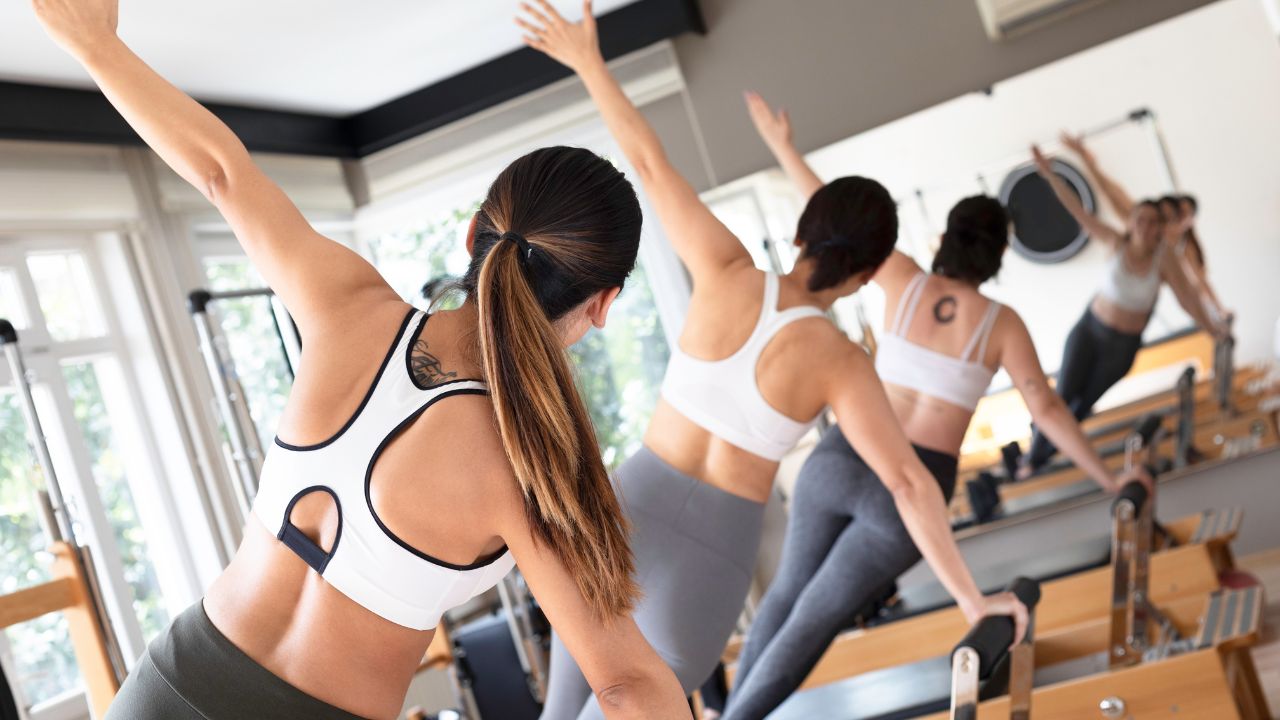 Pilates Exercise Ideas for the Website Photoshoot:
Choose exercises that do not look intimidating or too advanced for your target client audience.
Include "fun" exercises in your photoshoot. Some exercises that are essential to Pilates simply do not look exciting in the photos. For example, Footwork on the Reformer will look like a person just lying on the Reformer for a website visitor not familiar with the Pilates method.
Have at least 1-2 shots to represent each service that you offer (e.g. private sessions, duet sessions, classes, workshops, etc.) or specific class types (Jumpboard class, Chair, etc.)
Avoid shots from the back during any inversion exercises. It's not a flattering view for anybody.
Good exercises to choose from:

Bridging
The Hundred
Swan
Mermaid
Short box abdominals
Front Support
Roll-downs/Rowing series
Feet in straps
Side-bend (Tower)
Teaser
The abdominal series
Standing Splits on the Reformer
Chest expansion and Thigh Stretch
Pulling Straps
Downstretch on the Reformer
Leg Springs series (Tower)
Examples of Pilates Websites with Beautiful Photography
We talked a lot in this article. But, as I mentioned at the beginning, "A picture is worth a thousand words." I would like to show you several examples of Pilates websites that use great Pilates photography to inspire your next Pilates photoshoot.
Do You Need a Beautiful and Effective Website for Your Pilates Business?
Your Pilates business deserves a website that you are proud to show off and that brings you new clients. Discover how PilatesBridge website services can elevate your brand and help you grow your Pilates business without the headaches of managing a website yourself.
Would you like to share your beautiful Pilates photography?
Leave a comment with a link to your website or your Instagram profile to inspire other Pilates professionals.