My teaching career has had many firsts.
When I was still in my cert programs and taught as an apprentice/student teacher, where if I'm honest, I admit that I both hoped I was being watched and it was duly noted somewhere how genius I was, how well I understood my student's bodies and how to inspire them to create the ultimate brilliance of a move at their appropriate level and at the same time, I was praying that no one was watching, because I had clearly lost my mind and have no business teaching anyone anything… not yet anyway.
Then as a fully certified teacher in the early years, I went from being competent and safe to getting a bit more brave, realizing I'm now seen as the expert and so I answered questions and taught with more confidence. There was the validation that I had begun to achieve 'professional status', that I knew what I knew, didn't feel like a fraud standing in front of a class or a private client giving instructions and making corrections… I wasn't faking it till I made it in my Pilates knowledge dept. (at the time), just in the ohmygosh I'm standing in front of the class and they're waiting for me to tell them what to do. I had to fake the 'teacher' mindset.
I have never stopped learning, in all the years that I have been teaching, I have remained a student. What I have noticed though, are all the new 'master teachers' popping up all over the place. Teachers who have been teaching far fewer years than I have, have found their own niche to make a buck in this industry… good for them, I'm sure not gonna tell someone they can't make a living. I kinda want to learn from them, dip into the chutzpah well of self confidence. Join the world of teacher trainers.
Well, before that happens as I weirdly watched my scheduler fill with familiar names from our own Pilates community, as they intermixed with my regular folk clients, I have that moment of insecurity again, that one where now that I have enough confidence to teach regular people and I know what I'm doing there, do I know enough to teach other teachers?
When I had my 1st referral from a well respected teacher I was blown away, when I had my first referral from a well respected teacher to a teacher of another style of Pilates who is bridging to classical, I was actually afraid, I studied up, I took more lessons myself, I studied Pilatesology and Pilates Anytime, just to reassure myself that I knew what I knew. I was more than prepared, I studied as if I was going through another cert myself. Turns out I still knew more than my student, but I'd rather err on the side of over preparing.
The universe has apparently been grooming me for this by having my days booked with more and more teachers that are traveling a similar Pilates path as I am.
Starting the FB group Going More Joe was blindly the tipping point that put me in touch with more #GMJers. Who knew we were out there?!?! I can totally teach the teacher who has been contemporary trained and wants to taste classical, I'm actually perfect for that. I can totally give you the try before you buy, or the 'we used to do it this way, and now with the transition, you can teaser up, turn to the side, drop to one spring, keep spinning around until you can stretch your legs long, cross your ankles in the headrest and start the rowing series'.
I remember when I first saw transitions on the reformer and mat, I know what it's like for the teacher who has years in, but has been apprehensive about tasting the other treats out there because of shyness and what we've been fed about classical teachers and the classical work, how different the apparatus is as well as being so similar, how to get the stuff you have to work similarly to the stuff with the G or B or T names, etc…
Teaching workshops is also new to me, apparently I'm a great liaison between Classical and Contemporary, since I've had years of training in both styles, and a myriad of offshoots & varieties of both. There are the individual contemporary styles to 'which lineage' classical. I am fairly fluent in all those languages where most Pilates teachers are truer to one or another. That makes me unique, in that I know what one has to forget in order to make room for the new/old info.
So in just trying to keep my small home studio busy (by finding clientele by jabbering on the Facebook local pages and word of mouth), I've also inadvertently opened myself up to this whole other realm of teaching. By writing articles and hosting so many workshops and opening them up to Skype and private video link, I have been blessed with making many friends globally in our industry and have got myself on the 'if you're ever passing through Temecula' it's really great to have the opportunity to meet so many of the teachers I 'talk' with regularly on the forums, I'm always a bit starstruck and humbled that they chose me.
Teachers are the people that will drive to work with a good teacher. I do.
Teachers are the ones that will never try and negotiate your fee, they KNOW the value of your expertise and how much time, energy and money you spend on running a studio. They value your commitment to the craft. Aside from the injured or people that are dealing with a challenge in some way, teachers are my favorite clients, they have each made me grow and rise to the occasion, so ultimately I've had to become a better teacher.
Now that I'm more comfortable teaching teachers as private clients, I've also had the opportunity to start teaching workshops. I didn't just wake up one day thinking I'm the next big thing and start pimping myself out and arranging big conferences, I got asked by a studio owner who had taken several privates from me and asked if I would consider teaching at her studio. I wasn't quite sure where to start, so we started with mat, and I forgot how different just doing the mat repertoire is when you 1st learn it, and how different some of the exercises are when you translate them from one method to the other, it was remarkably easy to just do what I do, once I got over the speaking in front of strangers thing as they're staring you down wanting you to impart some brilliance they've never heard before into their minds and bodies while giving them cues to use for clients that'll make their teaching exponentially better right out of the gate. ROI for their workshop $$.
Never thought I would be lucky enough to be in this position, it is a great privilege to get to be the introduction into the classical world for those who are trepidatiously exploring further than their initial studies.
Just know if you're headed this way, you will be invited to go fly with me at the wind tunnel. So work on your wings~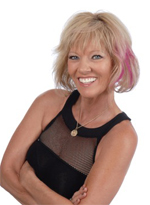 Sunni Almond is a true believer in the power of Classical Pilates, the one that came from Joe and Clara Pilates. She teaches Classical Pilates on classical apparatus in her studio Studio S Pilates in Temecula, CA. Sunni has also started a FREE collaborative facebook group called Going More Joe. It's an open and friendly community where you can ask your Pilates-related questions (especially if yu are wondering whether transitioning to a Classical way of teaching is the right road for you!) and receive kind, honest and professional asnwers.
Check out Sunny's studio or contact her to schedule a session – click here.