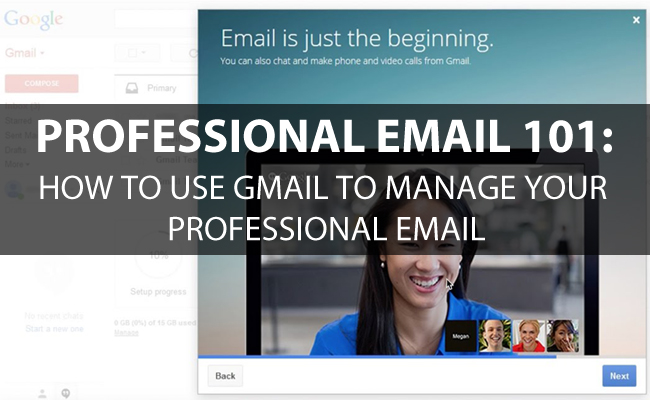 One of the most important forms of communication today is the email. I receive dozens of emails every day, same as you, I am sure. As a Pilates teacher, email is hands-down my preferred way of communicating with the clients. I can't answer texts or pick up the phone when I am teaching. I do not like to receive business calls during my off hours. So email is really the most convenient way to keep up with my students and other business questions.
If you own a studio (big or small) you probably already have a business email address something like [email protected] Having a professional looking email definitely looks better on business cards, promotional materials and makes it easier for the clients to send you emails. It does look better than [email protected]. If you are using any type of a newsletter delivery system then domain-based email is usually a requirement and it also helps you stay out of the spam box of your subscribers when you are sending out the newsletter.
There is only one downside to having a new email address for your business -you have to manage yet another thing, you have to check another email account. Sigh…
But I have a solution for you. If you already own a gmail account (and you really should because Google offers a lot of tools for business owners and service providers) then you can manage your brand new pretty email address from your regular gmail. And you do not have to pay a dime for it!
You can receive all of your business emails. You can send all of your business emails from one account. You can even manage multiple email accounts from one gmail account. Isn't it wonderful?
I have created a short and detailed video to walk you through the process of adding your domain-based email to the gmail account. You can find written instructions on how to send emails from a different address or alias here.
In the video I am setting up an email account using GreenGeeks Hosting (my preferred hosting provider) but the same steps would apply to any other hosting provider (some hosts do not use CPanel or have email settings in a different place. Please ask your hosting provider where you can find those settings.)
Let me know if you have any questions in the comments below. Also please feel free to ask me any other technical questions that you might ahve and "ill be happy to answer those in another video post.