Before starting my Pilates teacher training program I was a fitness instructor for about 6 years. I was used to SHOWing my students what to do during a step or kickboxing class. Sure, I would talk to emphasize the proper form of each move and pay attention to the focus of the exercise, but my body was doing most of the "teaching."
The first time that I took a true Pilates class I was amazed that the teacher was not showing the moves. I could not rely on my eyes to learn the new exercises, I actually had to engage my brain in new ways in order to understand the move and follow the directions. It was almost exhausting at first (of course, the fact that I was taking a class NOT in my native language did not help either!)
Today I can totally relate to my students who come for their first Pilates session. They are a bit nervous about what is to come and how to use all of these "torture devices" (I know I am not the only one who has to convince the students that the Guillotine or the Electric Chair will not actually hurt them!) I can see the lost look in their eyes when I start talking them through the footwork and they use all of their inner resources to find the position of their feet on the footbar. They work hard to transform the audio cues that I give them into the actual movement of their bodies. You know what, they are forced to connect their mind and body and actually be intentional about this connection.
One of the results of Contrology [the Pilates Method] is gaining the mastery of your mind over the complete control over your body.

~Joseph Pilates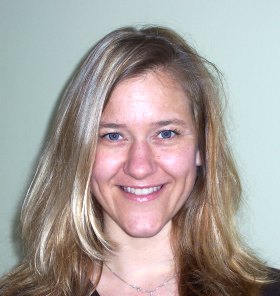 As a teacher I am always looking for ways to make my students feel calm and confident during their first session and every future one. I feel that I can never stop learning and improving as a teacher as well as a Pilates student myself. During one of my "searches" for better verbal cues I came across the articles by Anne Bishop. Anne is the founder of Body Brain Connect, an organization dedicated to bridging the fields of brain research with movement practice. She aligns her instruction not only to anatomical and biomechanical principles but also how the brain learns and perceives movement.
I was able to interview Anne for PilatesBridge and ask her practical advice on how to bring brain fitness into the Pilates method as well as how to improve the experience that our students are getting during every session.
In the interview you will learn:
What is brain fitness?
The modern brain science research that can be used to improve verbal, visual and imagery cues.
How the brain processes information during a Pilates class.
How brain-based cues help students get a better experience during a Pilates class.
Practical ways to bring brain-based cues into YOUR teaching.
How pain affects the student's brain and how to change and safely challenge their mindsets around pain and movement potential.
Watch the interview right now and share your thoughts and questions in the comments below.
Resources mentioned in the interview
Books
Workshops
More free resources to learn from
Did you like the information in the interview? Ask your questions below and share the article with the other teachers.