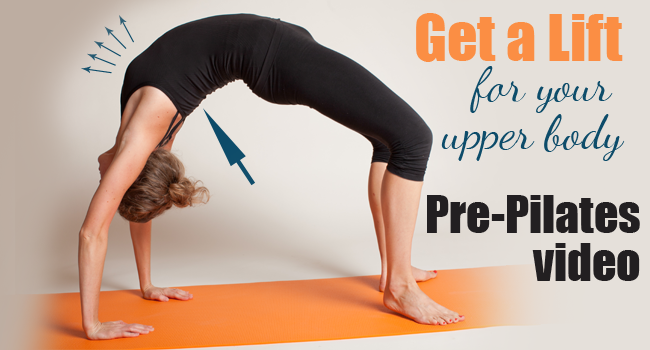 Do you ever feel tight in your upper back area? Have you been sitting behind the computer too long? Have you been driving for a long time? Have you been changing springs and adjusting Pilates clients all day? Have you been caring for a child? Or cooking? Or checking your phone?
Everybody gets tight in the upper back and chest area. This tightness brings the shoulders and head forward, causes discomfort in the upper back and limits your lung capacity when breathing. Pilates has a lot of beautiful exercises designed to open this area (think about a Swan, High Bridge, Up Stretch or Brest Stroke on the Reformer to name a few) but a lot of them come later during your workout. Traditionally, you would start a Pilates workout with a Hundred that can cause even more tightness in the neck and shoulders if you are already experiencing issues in this area.
I personally like adding a little pre-Pilates warmup to my workouts and I would like to share it with you today. It can be used as a standalone workout on the days when you feel really tight in your upper back and chest.
(BTW,one of my younger twins decided to add a soundtrack to the video at the very end. She will share her favorite phrase with you.)