If you are a Pilates instructor or a studio owner, how do new clients find you? Are you still solely relying on word-of-mouth advertising or are you harnessing the power of social media and web presence?
According to the 2014 statistics shared by ReachLocal, one of the leading marketing and advertising companies in the US, 85% of consumers search for local businesses online. Unfortunately,about 63% of local businesses still don't have a website and 25% don't show up in local searches(ouch, let's hope that your Pilates business doesn't fall into any of these categories.) If you are trying to market your Pilates business then having an inviting and user-friendly website is the single most important thing that you need to do to ensure the healthy growth of your business (take a look at the PilatesBridge website services here.).
Here is another marketing fact for you.
Digital Sherpa (the largest content marketing company in the US) shared that YouTube is the second most popular search engine after Google (more video marketing facts can be found here.) Your potential clients probably won't go to YouTube to look up your website or reviews but, again according to Digital Sherpa, their awareness of your brand and service will increase by 74%. And they will spend a third of their online time watching videos (why not let them watch your videos during this time?)

We are starting a series of articles for Pilates professionals that will cover the most important aspects of creating an authoritative web presence for your business and will create a new client funnel for your studio or other Pilates services.
Today we are talking about driving traffic to your website with YouTube. I hope you have participated in the Bikini Body Rescue Pilates challenge here on PilatesBridge. This free 3-week retreat was a way to increase brand awareness for PilatesBridge.com and for Pilates in general. It has brought over 200 new members to our community so we can definitely consider it a success! The end of the retreat is the perfect time to talk about the power of YouTube and Videos in general for your Pilates business.
I have invited Erin Huggins, a Pilates veteran and a business coach who built a successful online business with YouTube, to share her best tips with you.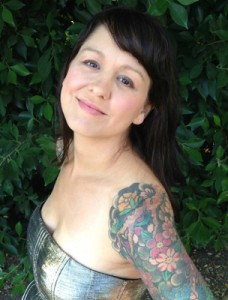 In 2005, Erin opened her Pilates and wellness studio Synergy Studio in California that became popular with celebrities and the national press. However she felt unfulfilled running a brick-and-mortar business so in 2008 she closed the studio and focused on creating a virtual health coaching business. She used YouTube predominantly to market her services and grow her business.
Her YouTube channel (that you should definitely check out for inspiration – click here) has over 4 million views and over 14,000 subscribers. In 2014 Erin launched her boutique business development firm – House of Heart and Hustle.
Now let's take a look at the pearls of wisdom that Erin shared with us and don't forget to ask your questions in the comments. Both Erin and I will be happy to answer them!
1. Erin, could you tell us a little bit about your online success? How did you get from being a Pilates instructor to becoming a business coach?
I owned a Pilates and wellness studio from 2005-2008 but felt confined by the traditional brick and mortar business model. Even though I had a successful studio, with celebrity clients and national press, I made a bold decision to close my studio and move my business to a virtual coaching model.
I started doing Pilates videos on YouTube, became certified as a nutritionist and started taking nutrition clients over the phone. I was hooked on this new model as it gave me location freedom and time freedom. My transition into business coaching was an organic process. People started seeing the success I was having online and reached out for support in growing their own business.
2. What role did online videos play in building your business?
A huge role! I have nearly 4 million views on my YouTube videos and all I can say is YouTube allowed me to create the perfect Pilates and health coaching business that was right for me. I never would have been able to close my studio and move to a virtual model if it weren't for YouTube.
3. How can a Pilates instructor/studio owner benefit from creating a YouTube channel?
Any business owner can benefit from a YouTube channel. A properly optimized YouTube channel and videos can send traffic to your website and new customers to your studio or online virtual training program. I like to think of my YouTube videos as my little marketing ninjas promoting my business 24 hours a day, even while I sleep.
4. What equipment/software does an instructor need to create great looking videos?
An HD camera (I use my iPhone for most of my videos), a simple 3 piece lighting rig and either a wireless microphone or a shotgun microphone. You also need a simple editing program. My favorite is Screenflow.
Note from PilatesBridge: if you are not satisfied with the smartphone video quality then you can try action HD cameras like Go Pro Hero 3+ to create professional looking videos.
5. Erin, it's easy to create videos and upload them to YouTube but getting actual views is much more complicated. Do you have any tips on how to succeed in making your video attract viewers on YouTube?
Yes! Do your pre-production research first. Make sure you're shooting videos on topics that people are actually searching for online. And then once you've done that pre-production keyword research, use those keywords in the title, tags and description of your videos for better search engine optimization. Keywords are the key to getting your videos seen.
Note from PilatesBridge: Watch this video created by Erin to learn her tricks about driving traffic to her website through YouTube. It's the good stuff whether you are just trying to market your brick-and-mortar studio or if you are pursuing the dream of being a location-independent business owner.
6. Erin, instructors who are not used to recording videos might find it difficult at first to come up with ideas for their videos. Do you have any tips on what to focus on in the videos?
Get into the psychology of your audience. Remember that you are not making videos to impress your peers. You're making videos for your audience. Start by asking your current clients or friends what their biggest fitness frustration is, then make a Pilates video that addresses that specific problem. You can also get inspiration from fitness magazine, keyword research and current trends.
7. Do you have any tips or tricks on how to make any video look professional and appealing to the viewers even without the use of expensive equipment?
One of the best ways to make a low budget video look more professional is great lighting. It doesn't have to be expensive. You can find a lighting kit on amazon for less than $200 and it will dramatically increase the quality of your videos.
8. What is your best piece of advice for any Pilates business owner?
Remember this: collaboration = cash. Let go of the idea of competition. Unfortunately, there are plenty of out-of-shape, unhealthy people that need help. Instead,
get creative with your business and see where you can include other practitioners, modalities, classes, events and workshops in your studio.
Host live workshops or virtual programs that include a synergy of exercise, nutrition and motivation classes.
Bring in other practitioners to provide guest lectures or talks.
This will help you with both content for your clients, but also help you spread the word about your studio. Soon you'll be known as not just another Pilates studio or instructor, but the go-to sanctuary or authority for all things health, wellness and fitness.
Stay in touch with Erin, learn and get inspired by her here:
Get a free copy of Erin's favorite list building tools to grow your client base (click here.)
Ask your questions or share your Pilates videos below (we'll be sure to feature them on PilatesBridge in the upcoming weeks!)
Disclaimer: some of the links in this article are affiliate Amazon links that just show you the examples of the top-rated equipment that can be used to create your videos. If you follow those links and make a purchase of any kind then PB will get a small commission enough to have a cup of coffee. Thanks!