Adrianne Yurgosky is one of the co-founders of the Global Pilates Organization and Global Pilates Association. The Global Pilates Organization has been formed to promote and support the integrity of the Pilates method and the diversity of the Pilates community. GPO's mission is to inspire, educate, and support each member of our community through solution-based strategies.
In the interview we talk about the mission of the Global Pilates Organization, how it got started and how the new industry standards will help support the community and protect Pilates businesses in the future.
Resources:
About Adrianne Yurgosky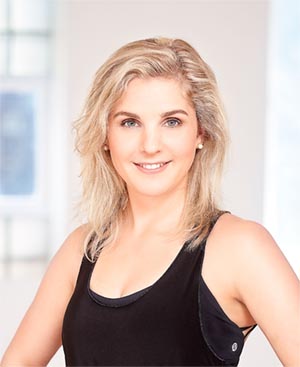 Adrianne Yurgosky is a certified Pilates instructor dedicated to inspiring people towards better health and wellness through Pilates. Adrianne works with a wide variety of clients including athletes, pre and post natal clients, individuals struggling with physical ailments such as low back pain and other chronic conditions as well as those dealing with specific and general areas of tightness in the body. Adrianne is passionate about Pilates as a form of fitness and healing and dedicated to providing first rate Pilates instruction in Long Island City.
Adrianne graduated from Fordham University with a B.A. in International Political Science and French Literature and is a certified holistic health counselor through IIN. In 2015, Adrianne spent the summer studying in the art of Traditional Thai Massage with Aree Sanyalak in Chiang Mai, Thailand. When she's not at the studio, Adrianne enjoys traveling, reading french literature and historical fiction, photography, and scouring the city for the next great restaurant.
She is certified through Power Pilates in New York City under Bob Liekens, Junghee Won and Susan Moran. Her second certification comes from United States Pilates Association with Brett Howard. She also has obtained her Pilates Method Alliance certification.
Adrianne is the owner of Westside Pilates and co-owner of Pilates Pro Maintenance. During the pandemic, Global Pilates Organization was created to support the Pilates community.