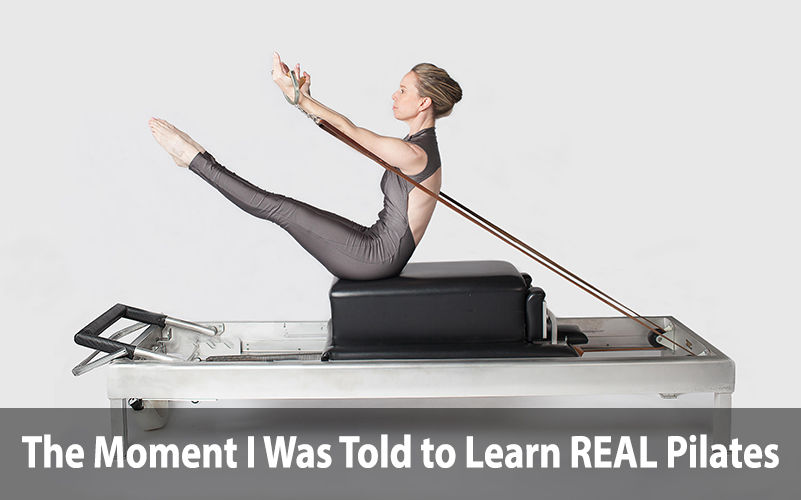 My first introduction to Pilates was as a 14-year-old ballerina at the Houston Ballet summer intensive. They had a studio on site and it was a required activity for our level. I was very annoyed that I had to wake up early and take an exercise class before my ballet class and tried many different ways to get out of it. Eventually, I was rounded up and shipped off to my first Pilates class. And wouldn't you know it, I loved it! I had never taken a class that was so balanced, specific and useful for what I wanted to do with my body. That summer I went from trying to avoid Pilates to trying to sneak on the bus whenever there was an extra spot.
After that summer session, I returned to LA with some leather ankle weights (a gift from my instructor) a print out of the mat exercises and a hope that I would find Pilates again in LA. I got home so excited about classical Pilates and what I had learned and found that there wasn't a studio near by and that my mom was not going to pay for Pilates. Well, that was sad but I had my weights and I had my memories and my sheet. It would be a while before I got back to a proper Pilates studio again.
Over the next few years I danced for various ballet companies and traveled around the United States doing so, but eventually, I found my way back to Los Angeles. I started taking classes at the Pilates Center in West Hollywood on Santa Monica Boulevard, and then found Ron Fletcher's studio on Melrose Avenue. Paying for Pilates was always an issue and at this stage in my life I never was able to develop a continuous presence at a studio, and I was frustrated by this.
Around this time my friend and dance partner Roger Gonzales had mentioned that Mari Winsor at Winsor Pilates was looking for new instructors to teach at her expansion studio in West LA. I thought about it but wasn't sure it would work with my busy ballet schedule and caring for my 1-year-old daughter Amanda. Well as things came about I went to see Mari and she said to me, "you have a great smile, I'll hire you." I was so excited as I thanked her and realized wow! I now had (what I thought was) a side job and a place to do Pilates on the apparatus too, perfect!
My initiation into teaching at Winsor Pilates was intense but fun. I learned to teach the "motherf*cker", (similar to the coordination) the 100, and lots and lots of butt lifts with a ball between my knees while lying prone on the reformer. I wasn't sure if it was proper Pilates but at that time it was ok by me. I learned through observing and executing the exercises myself how to teach, listen, touch, and be gregarious (or my best version of it) all while keeping the client safe. I was making money, doing Pilates on equipment finally! And I met my husband. All was well. And then we were told we needed to learn real Pilates.
Oh! Right! I remembered I really liked real Pilates. And so as a group we were given the gift to train and learn primarily under Romana Krysanowska and Dorothee Vandewalle. It was one of the hardest things I had ever done and am proud of every moment. There was confusion, self-doubt, uncertainty, fear and sometimes anger. My husband and I were invited to go and train in New York by Romana but at this point, we had 2 small children and just couldn't make it happen. I always regretted not being able to go, but I always remember she, Romana, asked.
And then the day came when we graduated. The Gratz Reformers came in, the Balanced Body equipment went out. Out on our own, we had to decide if we would teach the new work, or slide back into butt lifts and motherf*ckers. Well, the truth is some of us did and some of us didn't. And it's not really a judgmental thing, it just is something you have to decide for yourself.
If I had only learned the classical method and never been exposed to other versions I'm not sure I would be able to tell you how valuable the real work is. I wouldn't be able to speak to both approaches, and I sure wouldn't know how classical Pilates is better than Pilates-based movement. There are a lot of lovely people out there working hard and having fun and helping people move there bodies and that's great! I applaud them all for their business savvy and bringing their passion for helping people move their bodies forward. However, there is a magic, a special magic founded in results in the original work, the method and the equipment. Which will forever change your life mentally and physically. It happened for me in my first session. When will it happen for you?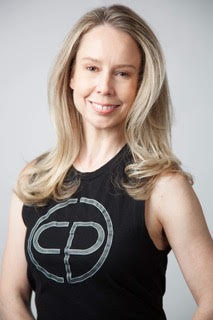 Susannah Cotrone started taking Pilates at age 14 while attending The Houston Ballet summer program as part of her Susannah Cotrone started taking Pilates at age 14 while attending The Houston Ballet summer program as part of her weekly fitness regimen. Certified by Romana's Pilates in 2002 she has been teaching Pilates for nearly 20 years. A classically trained ballet dancer, Susannah has danced professionally for The Richmond Ballet, Ballet Omaha, City Ballet of Los Angeles and Francisco Martinez Dance Theater. Susannah is co-owner of Cotrone Pilates  with her husband Sam Cotrone located in West Hollywood.