As Pilates studio owners and teachers, we often find ourselves in the position where we need to write about what we do and what we have to offer. In today's world, it could be considered imperative if you want to build your business or make a name for yourself.
Whether it's a blog post, an article, a web page, a training manual, or a book, you want your content and presentation to be clear, concise, and organized; just like the method you are promoting.
Enter, the Copyeditor.
Copyeditors ensure your work is at its best and ready to meet the world. By addressing things such as punctuation, grammar, syntax, and structure, they help correct and fine-tune the written material.
Copyeditors are there to make sure everything about your content is neat, orderly, and polished. They are that last glance in the mirror before you walk out the door.
A good copyeditor, like a good Pilates teacher, pays attention to detail and is skilled at correcting form. Don't worry if you've forgotten your high school English class; when to use who or whom, or if you're not quite sure if the period goes inside or outside of the quotation marks. And dangling modifiers? Forget about it. Your copyeditor is there to take care of all of that, making sure your message flows effortlessly, and you present yourself professionally.
5 Reasons Your Pilates Content Desperately Needs a Copyeditor
#1. Quality
Pilates professionals understand the importance of quality—it's the basis of our teaching. Your writing, just as your work in the studio, needs to be your best. After all, you are presenting yourself through your words.
When your goal is to sell people on your expertise, a quality piece increases your chances of gaining your readers (and potential clients) trust.
A copyeditor will make sure your content is of the highest quality; error-free, professional, and ready for publication.
#2. Consistency
Sometimes, when you're trying to get your thoughts out of your head and onto the page, they lose continuity. What seems clear in your head comes across to the reader as disconnected and inconsistent.
As authors, we become too familiar with our work. We can easily overlook (or just plain miss) little inconsistencies such as capitalization, punctuation, hyphenation, and tenses. These are all important elements tied to the clarity and readability of a written piece.
Copyeditors can catch those rogue thoughts and grammatical inconsistencies, making your writing clear and cohesive. Clean, consistent writing helps you come across as confident and knowledgeable.
#3. Connection
Connecting with your audience and getting them to believe in you is crucial in selling your message. Studies have shown that people lose interest in sloppy writing and will stop reading, costing you credibility.
Copyeditors can help you clean up your writing by pointing out typos, grammatical errors, redundant words, and fragmented sentences.
A professional-looking manuscript will keep your audience engaged and connected.
#4. Feedback
Getting feedback tends to be scary. No one likes to be critiqued. But, coming from a place of care, it can be very helpful.
When you've worked long and hard on your writing, it can be difficult to have someone point out errors. But good feedback (and sometimes bad) is essential in developing your craft.
Feedback invites you to see your work from a different angle. It's like walking around the Reformer and viewing your client from the other side—it provides you with a different point of view.
By enlisting the help of a good copyeditor, you are trusting a professional, someone skilled and knowledgeable, to point out mistakes and offer ways to boost your content, helping your message stand out.
#5. Support
Writing can be daunting; writing well and error-free can be painstakingly difficult. This is where the benefit from the support of a good copyeditor is so important.
You'll find peace of mind knowing that someone is there for you; a second pair of eyes, poring over your work, giving you different ideas, and helping you polish the final details.
A good copyeditor is always looking out for YOUR best interest.
Conclusion
Copyeditors make a huge difference! Think of them as quality control—there to provide you with all the help and guidance you need to turn out copy that grabs your audience's attention and holds their interest.
Your readers, just like your clients, deserve the best you can give them. Copyediting plays a key role in helping you achieve that goal. It is the bridge between your final draft and your finished product.
Like any Pilates move that is executed with thought and completed with precision, the attention to detail makes all the difference in the quality and the results: that's what keeps people coming back for more.
And that's why you need a copyeditor.
If you would like more information, or if you have a project you'd like me to look at, contact me at: [email protected]
Xo – Patti Jo
About the Author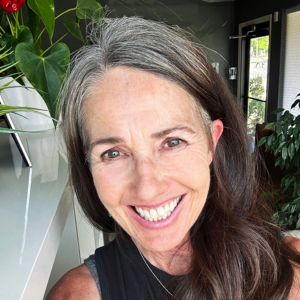 Patti Jo is a BASI-certified Pilates instructor, dancer, writer, copyeditor, and diligent gopher trapper. (Not necessarily in that order.)
Originally from Las Vegas, she spent 15 years dancing at the MGM Grand Hotel in Jubilee! and The Tropicana Hotel in les Folies Bergere—two of Las Vegas's most iconic production shows.
Through the rehabilitation of common dancer injuries, she discovered and fell in love with Pilates. Realizing and relying on the method's profound ability to keep a body healthy and strong is what led her to become a teacher.
Initially trained in the contemporary style of Pilates, she has now switched over to teaching classical: believing that Joe's original method cannot be beaten. The sequencing, repetition, and flow of the order were designed for a reason. And that reason is to perfect the movement.
Being a perfectionist and having a pension for detail, has not only benefited her in Pilates, but it is also the basis for her career as a Copyeditor. Having always been a writer, she is familiar with the ins and outs of the craft and the importance of producing quality copy. Experience in both the contemporary and classical styles of teaching, along with a strong knowledge of movement and anatomy, allows her to focus on Pilates-based material within the realm of copyediting.
Now living far from the lights of Vegas, she owns and teaches at her studio, TEN Pilates Studio, in Walla Walla, Washington.
Living on a farm with her husband, two dogs, horses, sheep, chickens, and unwelcomed gophers, keeps her happily busy, often exhausted, but never bored.
If you have questions about Copyediting, Pilates, Walla Walla, and yes…. how to trap gophers, she can be reached at: [email protected]