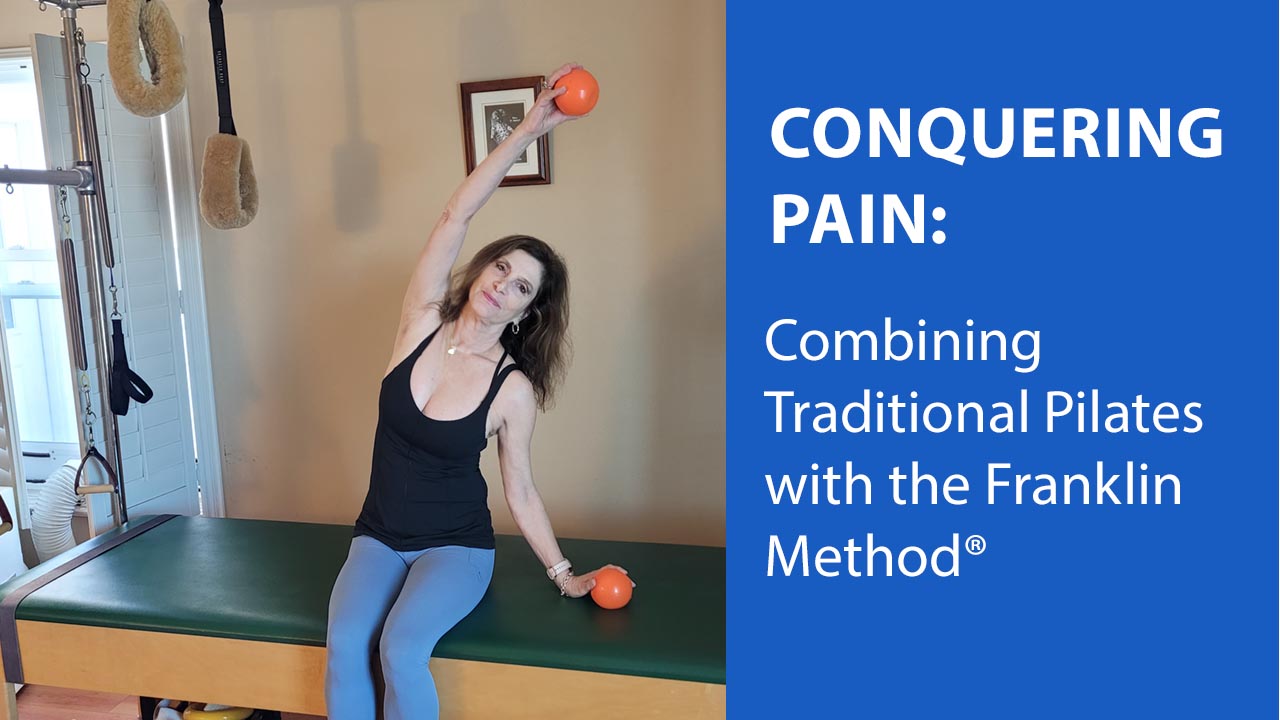 By Devra Swiger
Early on in the infamous year 20/20, I decided I wanted to add something new to my Pilates toolbox. Some of my clients came to me with all sorts of muscular pain and tightness and in most cases I was able to help. However, I still was hoping to find something that I could use in conjunction with my studio work that would add that extra oomph. What was out there that I could incorporate into my practice that would nicely complement the beauty of Pilates?
I decided to research The Franklin Method® which came up frequently during my weekly Polestar Pilates webinars. When 2020 ultimately forced me to close my home Pilates studio, I had more time to explore various methods.  I enrolled in on-line classes to see what Mr. Franklin had to offer and I was literally blown away. Eric Franklin is truly amazing and his approach to movement was exactly what I was looking for.
Here is a very brief history on The Franklin Method®: Eric Franklin started his program in 1994 in Europe.  It is currently used by many movement educators and dancers all over the world including The Julliard School in NYC and The Royal Ballet School. His method is defined as 'Dynamic neuro-cognitive imagery '®. It is a unique method that helps people to use the power of their brain to move with greater efficiency.  Although Pilates may accomplish this too, the combination of both methods enhances the experience   
During that fateful year, I took several more workshops mostly those involving lower back fascia, knees, hands, and the brain. When people started to return to my studio there was a real difference in what they wanted. Gone were the days of recuperating pre-baby body or abs of steel. Clients were more interested in pain free movement.
In the past, whenever I had a client who experienced any form of pain, I would put them on the reformer and begin with footwork. It was a great way to see how they moved and it gave me the background information I needed to continue with our session. Now I start each session with tapping. When I took my first Franklin Method® workshop the very first thing we learned was tapping. Eric starts all of his sessions with tapping the body, shaking the limbs, and then taking a moment to enjoy the sensation. I admit, I was skeptical at first and thought it looked rather silly, but after the few minutes of tapping, shaking, and hopping I felt invigorated. By doing one side and then the other it was apparent that the 'tapped' side of the body felt so much better. This was how I wanted to start most of my private sessions.
Shortly after reopening my studio I had a new client who came to me with chronic low back pain and low energy. He had been through several difficult surgeries and had heard that Pilates could help him deal with his pain and fatigue. I introduced him to the techniques I learned from my online Franklin courses. He loved it!  He is still coming to me twice a week and swears he has never felt better. I honestly think that by adding the Franklin Method® exercises, he improved much faster.
I give my clients homework using the Franklin Method® so they can remain feeling good even days after their Pilates session.  They all have become very good at the tapping method and I even see my husband who struggles with chronic hip pain, tapping away. It's a joy to see!
Everybody can benefit from the Franklin Method® and when combined with studio Pilates, the results are really and truly quite amazing.
Franklin Method® Resources:
---
About the Author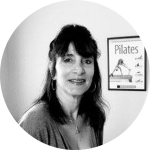 Devra is a veteran Pilates instructor with over 20 years experience. She is certified with Alternative Fitness – a classical based program and Polestar Pilates a more contemporary program. She is also a certified personal trainer with the American Council on Exercise. She is currently learning more and more about The Franklin Method. Devra teaches Pilates in Huntington Beach from her private studio Absolutely Pilates. In addition to Pilates, Devra loves to run, hike, dance and yoga. She is also a novelist and you can find her books on Amazon under the name D.J. Swiger.