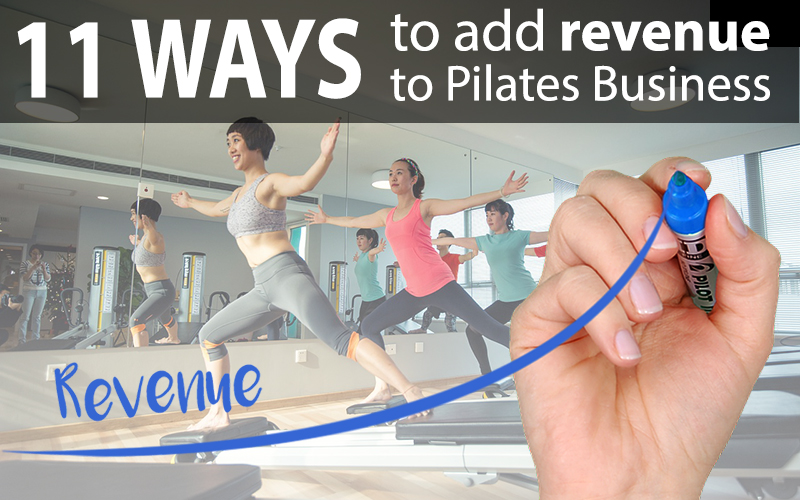 Would you like to boost your personal income while still doing what you love? Do you need additional revenue streams for your boutique fitness or Pilates center?
In this article you will learn 11 practical ways, tested and used by other movement professionals like you, that can give you the financial boost that you need.
Practical, real-life examples that could work for YOU as well.
How do you add revenue streams to teaching Pilates or fitness?
Many Pilates teachers want to increase their income, it's understandable. After all, as a Pilates or fitness instructor your income is limited by the number of hours that you can teach.
But anytime you want to find an answer to an important question you must start by asking the right question.
Before you start thinking about "HOW do I add revenue to my Pilates business?," first ask yourself" WHY do I need to add income streams?"
You might answer me "Obviously, because I need more money." But this is not the right answer.
If you need more money then stop teaching Pilates and get a job that pays more. I bet you didn't become a Pilates teacher because you wanted to live in a half-a-million dollar home and drive a Porsche to work. Probably your reasons sounded more like these:
"I was just happy that I could make a living doing what I LOVE."
"Pilates gave me my body and health back, I want to share its power with others."
"I quit my corporate job because I wanted to do something more meaningful with my life – actually HELP people."
"I simply wanted to wear yoga pants to work every day."
And I know the struggle of making enough income while teaching Pilates is real.
Just a few days ago I read a post of desperation in one of the Facebook forums: "I love hearing all these success stories and ideas about time management but anyone else doing what you love but just surviving? Guess I just need to know I'm not alone……" And no, this studio owner was not alone. Dozens of teachers replied saying that they were in the same boat.
This brings us back to the question,
"WHY do you want to supplement your teaching (or owning a studio or a boutique fitness center) with additional income streams?"
Read the reasons below and make notes for yourself to nail down your personal reasons why you need extra income. You will be able to use these notes later in the article when I share all the different ways to supplement Pilates revenue.
You need revenue to keep doing what you love.
In all my years of working among and with Pilates professionals I discovered what a remarkable group of people they are.

Pilates teachers are Passionate, Intelligent, Loving, Amazing,Talented, Enthusiastic, and Committed to helping people live their best lives.

Pilates teachers LOVE what they do and they don't want to stop doing it. So a lot of times, bringing additional revenue is a necessity to keep this passion for teaching burning hot and bright.
It's you if: Your financial needs are greater than what teaching Pilates can provide.

You want to add extra value for your clients.
Pilates teachers love learning, and that's one of the reasons that makes them great.
You can bring multi-disciplinary knowledge to your Pilates business by learning new skills that clients will benefit from.
It's you if: you thrive on switching activities and creating a complete holistic experience for your clients.
You get burnt out teaching too many hours.
I personally feel my best teaching a max of 15 hours a week. In order to be fully present for my clients and give them the best experience I can teach not more than 5 hours a day (and NO early morning hours). Obviously, this is not enough for a full-time income.
It's you if: you've lost your zest for teaching and are burnt out.
You need to add revenue during "dead" hours.
Most studios have "dead" or slow hours when not much is happening at the studio. Most of the time afternoons are hard to fill with classes and privates.
If you are an individual teacher then maybe you are not getting enough hours at the studio/s where you work.
It's you if: you have "dead" zones in your schedule that you wish you could fill with other revenue opportunities.
You need a location-independent income stream.
You build a studio or a client base as an instructor and then life throws you a curve ball – you need to move. You can't pack your clients in a suitcase with you. Everything that you worked so hard for is gone and you need to start from scratch.
OR your life makes you move around a lot (spouse's job, military, family matters etc.)
It's you if: you can't imagine your life without teaching Pilates BUT you can't do that in one location.
You need income to carry you through slow months.
Do most of your clients travel during summer or your studio becomes a ghost town during the flu season? If you've been in the business a while you know the months when things are slow.
It can be a big problem for travel destinations where business is heavily impacted by tourism.
You can plan for those months by saving a portion of the revenues from the rest of the year or work on building passive income streams.
It's you if: you have ripped out the slow months out of your yearly planner because you dread even thinking about them.
You need a passive income stream.
Honestly, I think anybody would benefit from a passive income stream. Even if it's something as little as some coffee-shop money every month or as substantial as a full time income.
It's you if:
a. You are maxed out on your teaching hours.
b. You want more time to spend with your family.
c. You have a young child that you are caring for.
d. You want more time to travel.
e. You have your needs covered but you want some extra "play" money.
Most likely, you have more than one reason to desire additional income but at least now you are clear on your WHYs. Let's get to the HOWs.
Practical Ways To Generate Additional Revenue Streams for Pilates professionals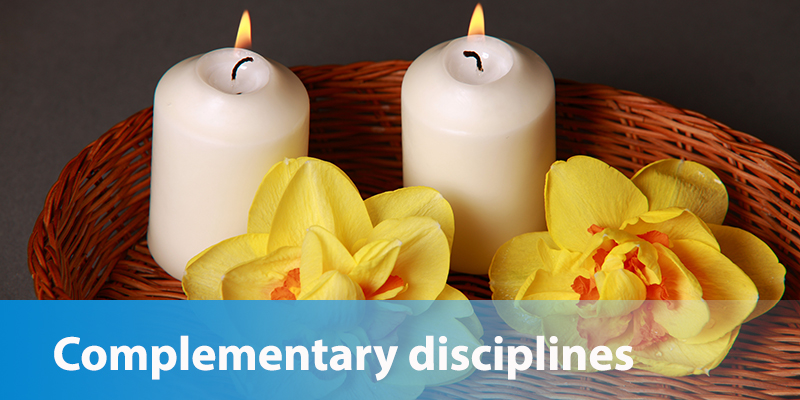 1. Complementary Disciplines: Massage, Wellness Coaching, Nutrition Counseling.
If you are passionate about the human body and overall wellness and don't mind the extra hours then offering massage, nutrition counseling etc may be a good idea. You will need to get additional education and trainings but it will give you a break from teaching for many hours non-stop or help you connect with a new group of clients who wouldn't have known about Pilates otherwise.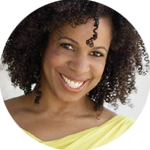 Clients that do Pilates & massage with me generally started off as Pilates clients. However, some people seek me out just for massage therapy. In my experience, it's more challenging to convert a massage client (passive self-care) into a Pilates client (active self-care).
Kira Lamb, https://kiralamb.com/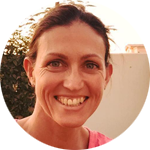 I have a Masters in Nutrition and Pilates is a side business. Nutrition is very time consuming- prep, client meeting and then follow up plans etc. I find Pilates/hr is more profitable. Many nutrition clients are overweight or have conditions that prevent them from gym/aerobic exercises – in which case Pilates is a great fit.
Vanessa Emslie, https://www.vanessaemslie.com/
Key Considerations:
Involves specific training
Requires additional hours
Can help fill the "dead" hours
Another source of consistent revenue stream
Adds value for clients
Open services to a new group of clients that are not familiar with Pilates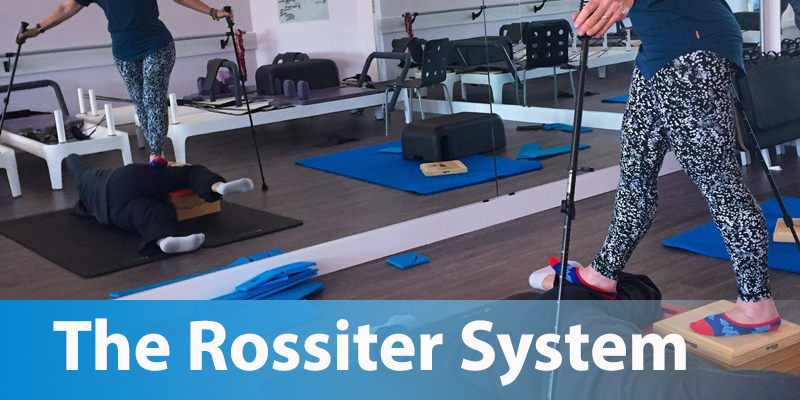 2. The Rossiter System
The Rossiter System involves two-person stretching that not only alleviates pain but can prevent its recurrence. It offers a series of effective techniques for addressing structural pain and restriction of movement at its source – the connective tissue system. Many Pilates teachers find Rossiter to be an amazing compliment to Pilates: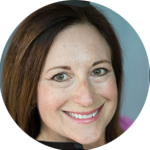 The Rossiter System has added revenue, brings in new clients, has proven to really help my clients with pain and mobility.
Debbi Hexter Lavinsky, https://phoenixpilatesandrossitercenter.com/
Key Considerations:
Involves specific training – Rossiter Training Courses
Requires additional hours
Can help fill the "dead" hours
Another source of consistent revenue stream
Adds value for clients
Open services to a new group of clients that are not familiar with Pilates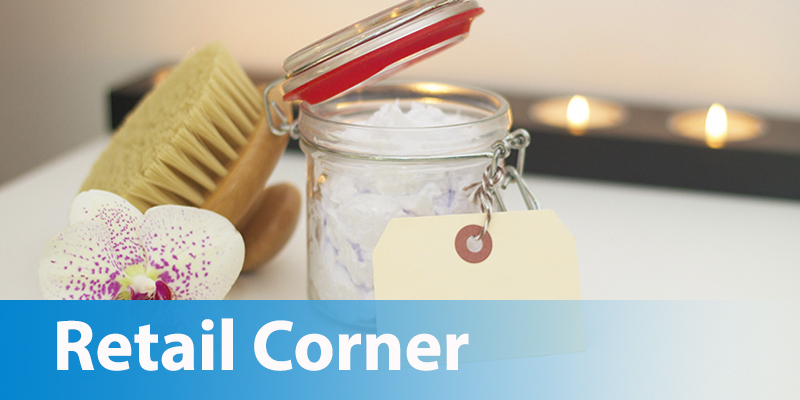 3. Retail at the studio
Some studios say that it is easy money while others struggle to move retail items off the shelves. The key is knowing exactly what your clients would like to buy and to get your clients excited about the items that you sell in your retail corner. It's also important to find good wholesaler. Generally it's better to steer clear of high-end athletic wear (large up-front investment, difficult to stock all necessary sizes or styles) and stick to little things that your clients can use daily or purchase as gifts. Consider the following:
Grippy socks (always a great choice and a necessity at the studio)
T-shirts (a great looking T-shirt will also help you promote your studio brand)
Books (Pilates, motivation, goal-setting)
CBD oil
Personal Pilates loops
Stretching strap
Massage balls and spiky balls (you can inquire about wholesale prices on our sister-site sFera Fitness, we have low MOQs and prices that leave plenty of room for profit )
Toe stretchers etc
Elastic bands
Foam rollers
Padded wrist gloves (if you have many clients with wrist issues.)
Key Considerations:
Requires retail license for the studio
Sell products that your clients are requesting
Doesn't require many additional hours
Use merchandise as part of your promotions
Keep your clients intrigued by bringing new items or new styles to your retail corner regularly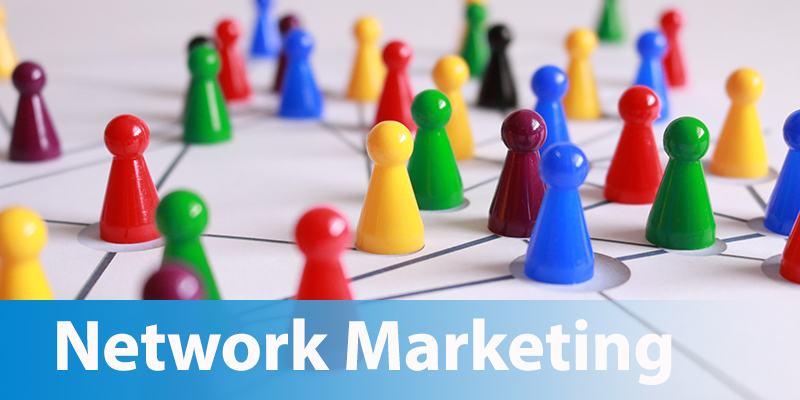 4. Network Marketing
A lot of us shy away from selling because we don't want to be perceived as used car salesmen. Let's say you go to an amazing restaurant where you have just the best experience. Will you tell your friends about it? Absolutely! You just marketed this restaurant by simply sharing your experience.
If your clients ask you what brand or toe socks you are wearing, will you hide it from them so that they don't feel that you are "selling" this particular brand to them?
If you recommend products that you love and truly believe in with integrity then you have an opportunity to grow your income with very little extra work.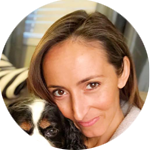 I split my time somewhat equally between Pilates and Natural Lifestyle Mentoring with Young Living. I've helped several other bodywork businesses incorporate YL as second revenue streams while also "greening" their businesses.
I live in a town of 300 and because of YL I now have members across the US, several remote Pilates clients, and my YL Income far surpasses that of my studio with unlimited growth potential.
Jaclyn Ruble, owner of Pilates 304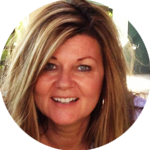 I am partnered with a Global Nutrition company and have been for 10 years. Because of this partnership, I was able to pursue my comprehensive Pilates certification and open my own studio. I have always been very passionate about living a healthy lifestyle and coaching others to reach their wellness goals lights me up!
Debbie Koniarczyk, DK Pilates Studio
Companies that many Pilates instructors have partnered with:
Isagenix
Beauty Counter
Forever Living
Young Living
Rodan + Fields
Key Consideration:
Must be an honest evangelist for the product
No ceiling to the earning potential
Low startup costs
Location independent
Potential for passive income in the future
Additional reading:
Pilates Forever: How to add complementary income to my teaching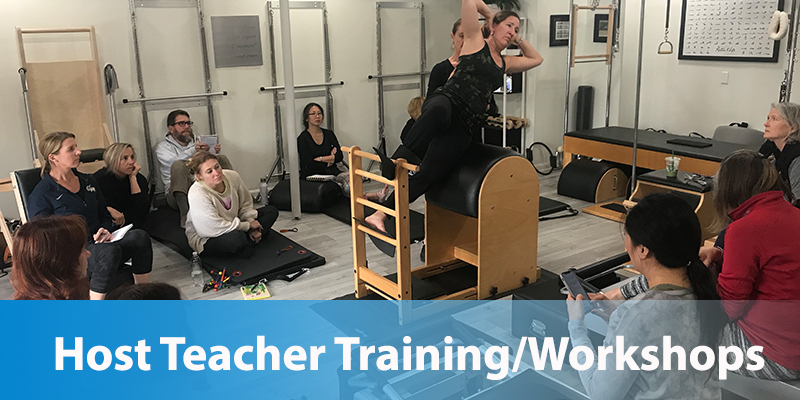 5. Host teacher training and workshops
Set your studio apart from the local competition by hosting teacher training and client workshops. It will keep your teaching fresh, generate extra income and help you find new teachers for the studio.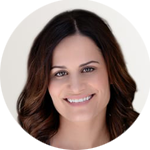 At my studio, I bring industry leading professionals to the studio to present continuing education and I teach what I call, Discover + Explore Movement clinics. When we have a teacher training cycle we do them monthly and when we do not have a cycle going, we do them quarterly. We welcome all teachers and apprentices.
Teacher Training, CEC Workshops, and Teaching Clinics require a lot of preparation work, organization, and marketing to ensure they are successful. I have found that the education brings in 30% of our revenue for the entire year. Education is year round at my studio.
Erica Walters, Pilates Fit Studio, Crestwood KY
Key Considerations:
Requires additional hours (marketing, preparation etc.)
Can add revenue during the slow months or fill hours that are not popular with the clients
Sets your studio up as an authority when potential clients are shopping.
Provides continuing education for the teacher at the studio

6. Present Workshops
Do you have teaching wisdom to share? Invest time into creating your personal workshops that you can present at other studios or at conferences. In-person workshops are a great way to build authority for YOU as a brand and to create a following if you want to launch your personal online programs.
Since I'm fairly new to presenting workshops, I'm finding that it is a good income provider but it means getting hired, so you have to market yourself, and then have something marketable to provide and be worth the $$ to attendees. I spent more years hosting, so I've learned a lot about the process from that angle. I think it helps the host studio that I understand the process and how to help make it easier. Hosting isn't easy. Presenting, you just mostly have to show up.
Sunni Almond, Going More Joe
Key Considerations:
Requires time to prepare and travel
Must create a contract with all of your requirements
Fun to meet new movement professionals
Teaching teachers is a growing step if you need a break from teaching clients all the time
Marketing for YOU as a brand
Additional Reading:
Teaching Teachers, Who Am I Kidding?!

7. Skype/virtual training
Do you have clients who recently moved away? Do your clients travel a lot during the year? Or maybe YOU are moving and your clients just adore you? By offering Skype Pilates sessions you can keep your clients on track with their Pilates practice so that they continue to improve and see positive changes. You can also keep your revenue regardless of where your clients or you are.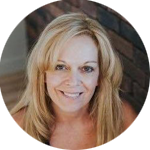 A very loyal client decided to move to France and was heartbroken to give up our sessions. Out of that, Skype Pilates was born! It took some trial and error, and lots of visits to Best Buy and Google to get free advice.Today my virtual sessions are very popular with people who live in rural areas that can't easily access a Pilates studio.
Karyn Duffy, Fit Reformed
Key considerations:
Requires time to teach
There is a learning curve for the technical aspect
Provide additional value to your clients
Keep your clients motivated by progress even when they are away
Can be done from any location that has high speed Internet
Reach clients who are not able to travel to your studio
Additional reading:
How to Create a Thriving Virtual Pilates Studio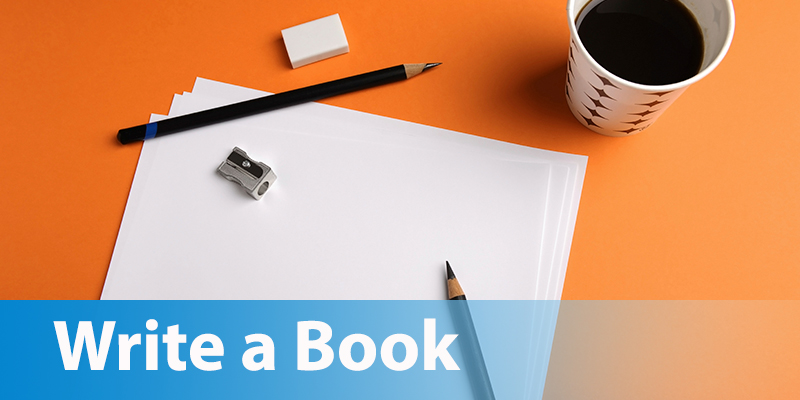 8. Write a book/ebook
If you love to write then put your passion to work by writing a Pilates-related book. Writing a book will require a lot of work upfront but afterwards it can be a great passive income that you don't need to work on anymore. You need to have an audience that you will launch your book so it's very helpful if you are active on social forums and have many connections. Once the book is ready you can sell it through your website or publish it through Amazon (Kindle or printed option.)
The Nuts n Bolts
was actually my journey from Contemporary to Classical and the things I found that were sooooo different, even though they both share the name Pilates. Writing the ebook forced me to organize my thoughts, and since the PMA was practically in my backyard last year, it gave me something of value to offer. The reviews I've gotten have all been so positive that both personally and professionally I have benefited from writing it.
Sunni Almond, Going More Joe
Key Considerations:
Requires time to write a book
Must have a good topic to share
You enjoy writing, it's a breeze to you
Must have a marketing plan
Passive income after the book is launched and available for sale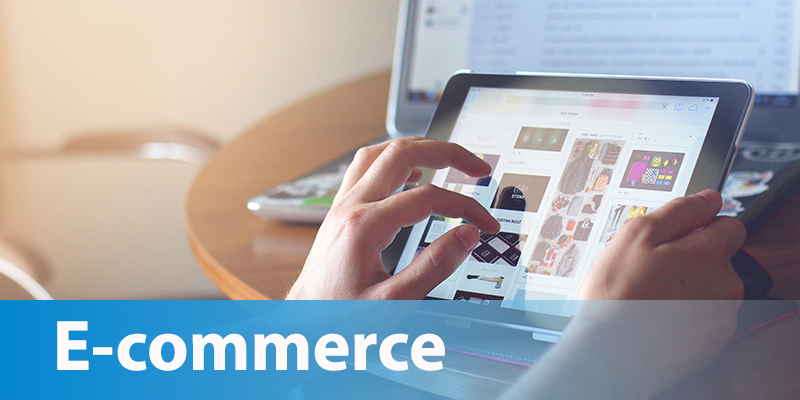 9. Sell products through Amazon or Online Store
Forget retail and step into the future with ecommerce. This is a totally different ball game that can open new doors for a creative person who is ready to bring a new product to the market (check out the interview with Jackie Hinton, creator of the Good Citizen Pilates Loops) or wants to dabble in Amazon or Etsy sales. Amazon is the largest ecommerce platform in the world and anybody can join it as a seller. Products that you sell can be imported products from overseas or manufactured locally. Launching a new product requires research on your part to find items that would sell and provide sufficient profit margins to make it worthwhile.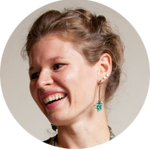 I got introduced to self-myofascial release during my teacher training. I wanted to bring small massage balls for my clients to use but couldn't find any good suppliers at the time. I decided to create a product line myself that I could sell through my personal website as well as through Amazon. That's how sFera Fitness was born. Today we sell a full line of massage balls (small, large, firm, soft, smooth, spiky and even Latex-free) so that every person can find the perfect fit for their needs. Feel free to reach out to me if you are interested in starting your own Amazon or ecommerce business.
Anastasiya Goers, sFera Fitness founder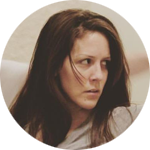 "When I was at the studio getting certified to teach Pilates I was on the apparatus all the time. There were also so many people going in out and using the same equipment that I did.
I was kind of grossed out that I had to use the same Pilates loops that everyone else did. People were sweating, I was sweating and of course there was no way to clean the loops. So that's how I came up with the idea of personalized Pilates loops."
Jackie Hinton, Good Citizen Luxe Pilates Loops
Key Consideration:
Upfront costs to produce/purchase inventory
Requires market research to choose a profitable product
Marketing campaign to launch the product
No ceiling to the earning potential
Use your creative ideas
Location independent
Scalable business model
Passive income (if you use fulfillment centers or sell through Amazon FBA)
Additional reading:
Be Brave: How to Launch Your Own Pilates Product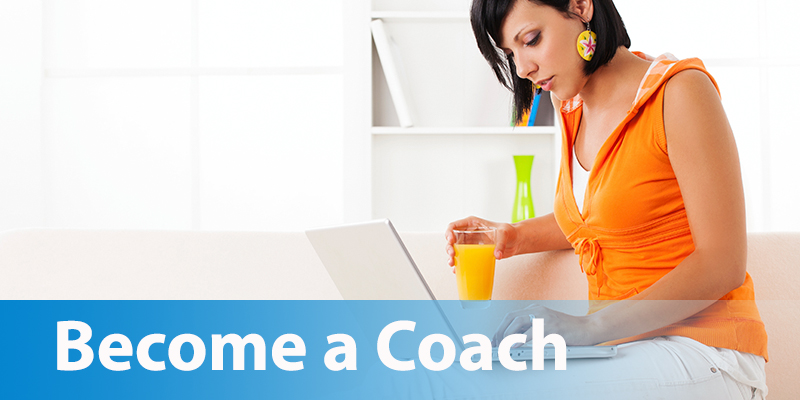 10. Become a coach
Did somebody ever tell you that you are just a wealth of information? Are people constantly asking you for professional advice? Do you have personal experience and wisdom to share that would impact people outside of your studio walls?
If you answered "yes" to at least one of these questions then coaching might be knocking at your door already. Yes, it's a commitment to others, but if you find joy and fulfillment in helping others thrive then it might be the right choice for you.
Coaching can take so many "shapes" whether it is business coaching, wellness coaching, lifestyle, nutrition, marketing – you name it! The truth is that most people are looking for strong leaders that can take them to the next level of health, financial freedom, business or professional growth. If you have the knowledge to share and you possess the skills to enable others (rather than criticize or railroad them) then explore the idea of becoming a coach to others and helping them thrive.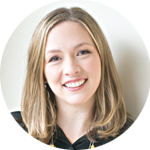 I have been a Merrithew Licensed Training Center for over 15 years now and found that the more instructors we trained more and more were coming to me for business knowledge and know how…so many instructors get into Pilates because they love it and then have no idea how to have a business and have it be profitable!
The coaching revenue has grown as Pilates. Passion. Profit has grown as a business. Just like any business I went through an infant stage just trying to figure things out and each month and year we are growing exponentially! As the coaching business has grown my roles within the studio and education have shifted. For me this is really exciting because it means I am helping other Pilates studio owners turn their dreams into a reality and the business side of what I do has always been where I get most excited! I love numbers, strategies, problem solving and most importantly sharing in others successes! Nothing compares to getting an email from a client saying "I didn't think I would hit my revenue goal until 6 months from now and I just surpassed it!"
Wendy Andersen, Pilates. Passion. Profit

Key considerations:
Requires additional time to spend with the clients
Preparation involved in creating the curriculum or going through additional training
Location-independent business model
Greater sense of fulfillment
Additional revenue that can surpass studio income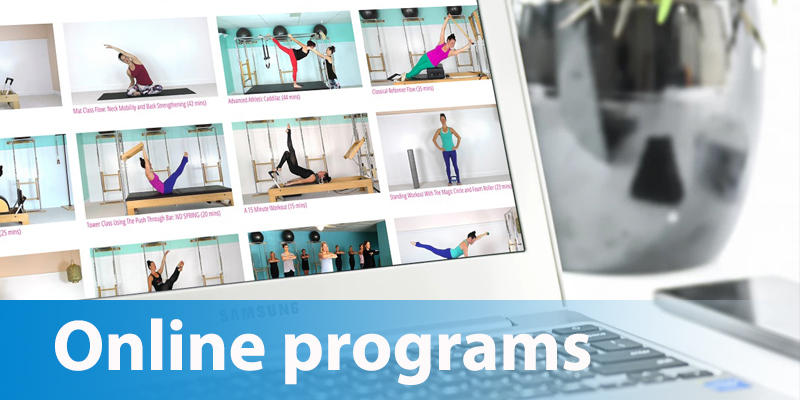 11. Online video membership/program
Do you want to offer an extra service to your current clients? Or are you ready to reach global audience with your teaching? Online is no longer the Future, it is the Present.
You might not create the next PilatesAnytime or Pilatesology but there is an audience out there that would like to connect with YOU. Whether you want to offer online classes for Pilates students or provide teacher resources, an online video streaming website might be the right choice for you.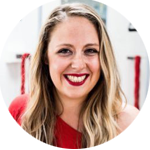 I used to own a studio and it was successful but this business model was entirely based on my location and was not scalable. It was a lot of work for very little money so I started researching various ways to make income online.
I launched my first product for general audience a year and a half ago. However, I must warn anybody interested in this business model that it is 80% marketing and 20% actual work on the product itself. In order to be successful you need to have online presence, marketing plan, email list but most importantly you must know who your client is and what they want.
Nikki Naab-Levy, Naab-Levy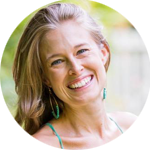 Five years ago we left Hawaii to move to the mainland. We left friends who had become family, the most beautiful place I had ever seen and my two Pilates studios.
I didn't have the drive to open new studios in a new town but I couldn't let go of my need to teach and see clients.
An online studio, a membership site, a three day Pilates event, in person workshops and 85,000 YouTube subscribers later and I can say I love my garden.
Jessica Valant, JessicaValantPilates.com

Key considerations:
Requires time to create content
There is a learning curve for the technical aspect
Provide additional value to your clients/reach global audience
Location-independent business model
Reach clients who are not able to travel to your studio
Provides passive income
Income is no longer tied to the number of hours that you teach – you can take vacations, breaks etc and still get a paycheck
Check out these websites of the amazing Pilates and fitness professionals who took their passion online:
NaabLevy
Note: Nikki is about to launch her second online programs. Subscribe to her newsletter to watch her launch strategy and learn how she keeps her subscribers engaged and excited.
Carrie Pages Pilates – Carrie is a the sweetheart of the Pilates industry. Her website is aimed at Pilates teachers who want to find inspiration for their next class or personal workout or a tough client. Her website was designed by PilatesBridge website services
Jessica Valant Pilates – Jessica brings her PT education and personal experience with endometriosis, IVF and postnatal recovery to women worldwide. She offers both a membership program and individual programs that provide valuable resources for teachers who want to deepen their understanding of women's health issues as well as for women who are just struggling to stay active and feel good. Jessica's website has just been redesigned by PilatesBridge website services to give it a fresh new look and use-friendly functionality.
Is this a complete list of additional income stream ideas? Absolutely not. These are just the ideas that are closely tied to the fitness industry but there are so many other opportunities available. Feel free to share your ideas in the comments or ask questions!
Now it's your turn. Let's turn this post into a discussion that will promote YOUR business and offer valuable advice for the other professionals who are considering adding new revenue streams to their Pilates services.
Comment below with one or several of the following:
Questions about different revenue streams
New ideas for revenue streams
Highlight your personal business model – share what you do, promote your business or offer advice.