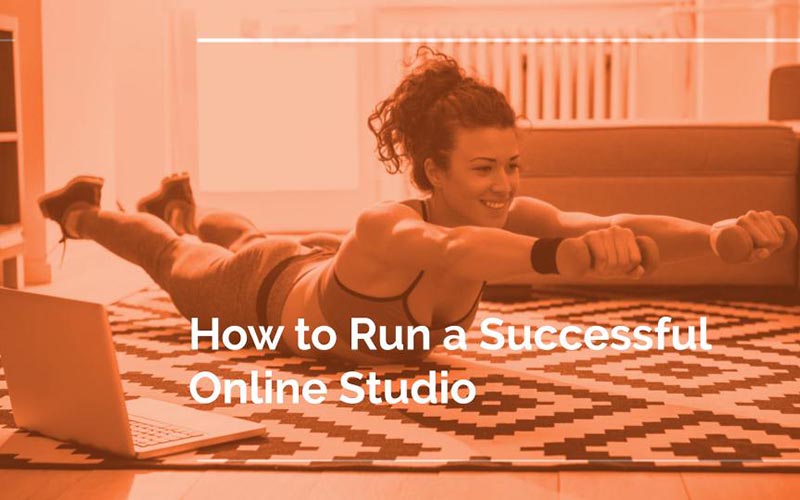 Did you ever consider creating your own online program?
Maybe you wanted to create a video streaming site for your current clients.
Or … Reach global audience with your streaming site.
Or … Create Pilates videos for teachers – tutorials, workshops, teaching tips.
Taking your teaching beyond the studio walls is a great way to grow your income, create a location-independent business model and impact people that you wouldn't have been able to work with otherwise.
Forced by the spread of the COVID-19 virus many teachers were forced to transition to teaching live sessions through Zoom or other web conferencing tools (here is a comprehensive guide for you on how to teach virtual Pilates sessions with complete lineup of all necessary resources.) I received an overwhelming number of emails asking also about how to record and share videos with the clients or create online studios.
Last year I hosted a webinar with Jessica Valant and Carrie Pages talking about how to set up and run a successful online studio. I wanted to share the recording of this webinar with you so that you can get answers to any questions that you might have about running an online membership site.
If you need technical help setting up an online studio, please contact Anastasiya here.
Webinar Presenters
Carrie Pages – Pilates Anytime Next Instructor Competition Winner, creator of Carrie Pages Pilates (an online studio full of practical teaching tips and workout ideas), owner of the In Balance Pilates studio in Wilmington NC, PMA and Pilates on Tour presenter, mother and wife. Carrie is the master of creative cueing and her enthusiastic personality is shining through all of her videos and social posts.
Jessica Valant – is a physical therapist and Pilates instructor, author of successful fitness DVD series, founder of the Momentum Fest (a 3-day Pilates and movement festival), Youtube superstar (Creator on the Rise), creator of Jessica Valant Pilates (a fitness-based membership program and blog), ex-owner of several Pilates studios, a mother and wife. Jessica had to leave behind successful Pilates studios in Hawaii and move to Denver CO. This move has inspired her to create a Youtube channel and take her teaching online so that she could spend more time with her children and her family.
If you have questions – please ask them in the comments below!