The ongoing spread of COVID-19 is a concern for many fitness facilities and Pilates studios around the world. Monday brought mandatory closures of health facilities in several states. It's an uncertain time for many teachers and business owners so finding ways to keep the business going is of utmost importance.
Thankfully, we live in the time when technology to live stream fitness classes or record workouts for the clients is widely available. Read on to learn how to choose the best technology for your business and how to prepare your clients for the transition.
Both clients and studio owners experience concern in the face of the corona-virus pandemic. At the Pilates studio where I teach we heard multiple requests from the clients asking us to record classes for them or provide ways to take live sessions. We understand our clients' concern to stay safe in this situation by not coming to the studio if they are not feeling well or don't feel comfortable being in public places if their immune system is already compromised. We also applaud them for being committed to their Pilates practice and overall health and fitness.
Student/Client concerns:
How do I continue my fitness/wellness program while staying safe and protected?
How do I continue to exercise to keep my body and immune system strong even if I can't come to the studio?
Studio owner concerns
How do I teach my students who can't come to the studio or if the studio is closed due to quarantine?
How do I continue to get paid myself and being able to pay my instructors?
With the advances of technology teaching online classes and privates sessions is an option available even to the smallest fitness facilities. While at this moment it can seem like an overwhelming thought, with planning and a few preparatory steps you will be able to set yourself as a virtual studio in practically no time.
Use the questions and tips below to find a solution that would work for your studio and your clients.
Step 1. Determine your studio's needs
Do you teach only one-on-one or duet sessions?
With private training your options to teach virtual sessions are limited only by your or your client's personal preferences for technology. Facetime, FB Messenger, Skype, WhatsApp and more are all easy to set up and start using. You can use either your computer, tablet or your phone. However, you will have a better experience of seeing your client during the sessions using a laptop/desktop or a larger tablet.
Do you need to live stream classes? You will need a solution that will allow you to conduct live training sessions and a way for your students to join each class. You will see the overview of all available options in  Step 2.
Do you need to see all participants during the class in order to provide corrections of is live streaming enough?
Do you want to record classes and then share them with your clients? This is the easiest setup for you as a teacher but you will not be able to provide a personalized approach for your clients this way.
Do you have a payment/scheduling method in place? Several live streaming solutions will allow you to take payments for your online classes/sessions. However, if your clients are already using packages/memberships at the studio it is best to keep the same payment structure for your clients.
Step 2. Explore available solutions

In order to ensure smooth experience for your clients and yourself make sure that you choose your main technology for online classes and 1-2 backup options. You can always expect the technology to fail at some point so be prepared to use your backup when it does.
Step 3. Prepare your clients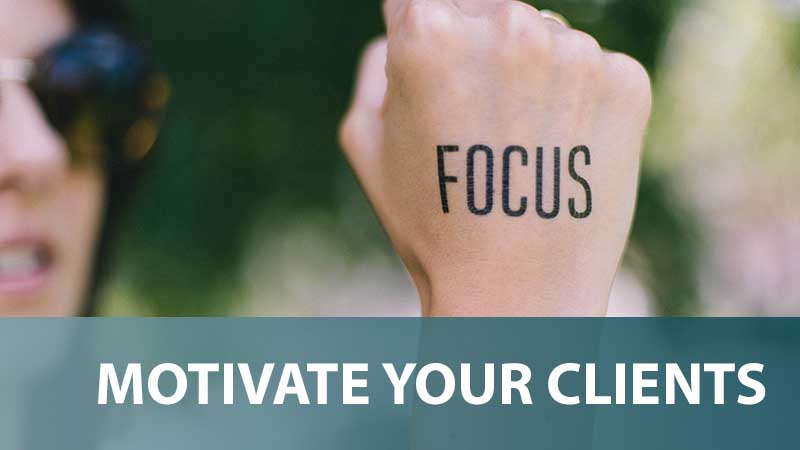 After you decide on the solution that works best for you and for your clients it's time to get your clients ready.
Motivate your clients. Make sure that your clients understand the importance of keeping up their fitness program even if they can't make it to the studio. Create a special 4-5 week fitness/Pilates challenge that they can follow to stay on track and to add extra value to their virtual classes. Regardless of whether you decide to livestream classes or send new recordings for your clients every week, you can make it fun and exciting for them. Add a daily task (for example, walk several flights of stairs, fix  a new healthy recipe, hold a plank for 1 minute etc.) and a motivational tip for every day. You can share these both as social posts, in a private FB group or through an email campaign.
Explain the solution of your choice. Let your clients know if they need to create an account and give your reasoning why you chose a particular solution. Not everyone has a gmail account, or a Fb account, or an iphone. If the solution that you chose doesn't require extra investment on their part then ask them to create a free account in order to continue taking sessions with you. This will not be an issue with private sessions since you have a lot of flexibility in your choices but group class clients need to be prepared to go with the solution that works for the majority of your clients.
Discuss technical requirements. Talk to your clients about the technology that will work best for the solution that you chose (phone, tablet, desktop etc.)
Create a list of props that your clients might need. If your clients usually use knee pads or neck pillows during their sessions ask them to get these props for their personal use. If you are planning on using small props during live sessions (small balls, magic circle, bands, foam rollers etc.) then ask if your clients are able to purchase them. You can share an Amazon list of props needed (here is an example.) You can even order these small props for them and sell them at the studio.
Explain how to sign up/access sessions. Let your client know how you will communicate with them and where they can find all necessary resources to access their live session or virtual Pilates class on time. Be proactive and set up the several online sessions options on your schedule already.
Don't discount yourself. If your studio is running on a membership model then keep the same rates but add extra value in the form of a fitness challenge or daily tips to keep the clients motivated. Your time and operational costs of the studio do  not change regardless of whether you are teaching an online class or an in-studio session.
Provide options for both live streaming and pre-recorded sessions for your group classes. If your clients can't make it to the virtual class make sure that they have a recording of this class available or another video that they can follow. It might seem like a lot of work right now but it can help you grow your online presence in the future or even start a complete online studio with clients all over the world (watch a free webinar about how to run a successful online studio). Look at it as an opportunity to expand your business and to try something new.
Do you have questions or would you like to add anything to this list of options? Please leave your comments below.
Wishing you health and success!