Ever since I was a little girl I always had a tradition of a thorough clean-out before the end of the year. I would empty out all of the drawers, go through all of my papers (and I had a LOT of them because I was growing up in the stone age without PCs) and make room for new things in the upcoming year.
However, the most exciting part of this process was finding the highlights of the year that I completely forgot about. I would find a picture from a friend's party, a birthday card, my personal notes about plans and ideas, college papers that I worked hard on. Every time I was amazed by how many unexpected things happen, how many "impossible" projects I got through and how much I learned that year. Looking into my past has helped me make better plans for the upcoming year and take the time to be grateful for my accomplishments in the passing year.
2016 was a big year of changes for PilatesBridge so today I wanted to highlight the best articles of the year that I really do not want you to miss. If you missed these articles I hope that you will take the time to read them and please feel free to comment below with the resources that you would like to see covered in 2017.
In 2016 PilatesBridge has released the first website template designed specifically for Pilates professionals. Any member of the PilatesBridge PRO community can use this template to set up a beautiful website to display their services. The template comes with video tutorials and email support.
If you do not have a hosting provider for your Pilates website then my favorite hosting company GreenGeeks is running a specials until the New year. You can get a hosting package and a free domain for just $2.95/month. Click here for the details.

Lindsay Jackson shares invaluable tips of verbal cueing during a Pilates class. After teaching Pilates for over 18 years and releasing several Pilates DVDs she shares the secrets of her success in this article with practical step-by-step instructions on how to improve your cueing.

Do you struggle keeping your Pilates mat classes full? Or maybe you are not a fan of mat work yourself? Let me share my Pilates mat love story with you and how I keep my classes and personal workouts always fresh and engaging. Fall MATly in love with Pilates Mat.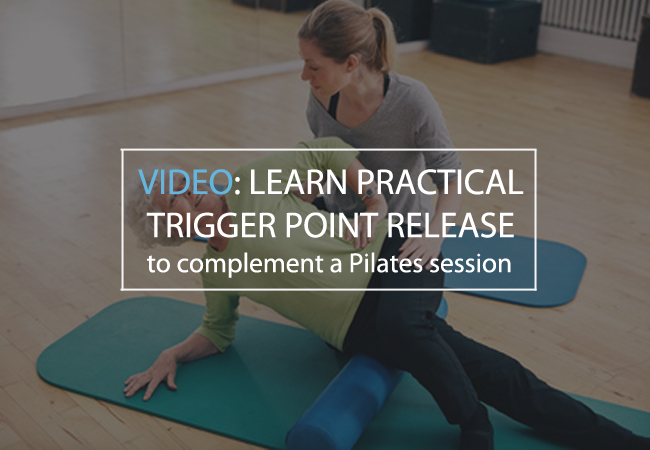 Go beyond classical Pilates work to help your clients release tightness and muscular discomfort. Marty Kestin, a bodyworker with over 20 years of experience, specializes in teaching movement professionals in how to use self myofascial release during any class. In this video article he shares practical tips on how to release some of the most common trigger points to improve mobility and decrease pain.
What are all the successful teachers doing that makes it easy for them to charge healthy prices and sustain a vast customer base and following? Lindsey Jackson shares one particular quality that all Pilates teachers should develop in order to build a healthy Pilates business (practical tips on how to develop this quality are included.)

What is fibromyalgia and how can Pilates help people diagnosed with it? Sharon Ostalecki, a co-author of the leading research on Fibromyalgia and author of several books about FM, shares her advice on how to teach clients with FM and how to live with FM. She talks about what it feel to live with FM and how to build a trusting relationship with a stident suffering from FM.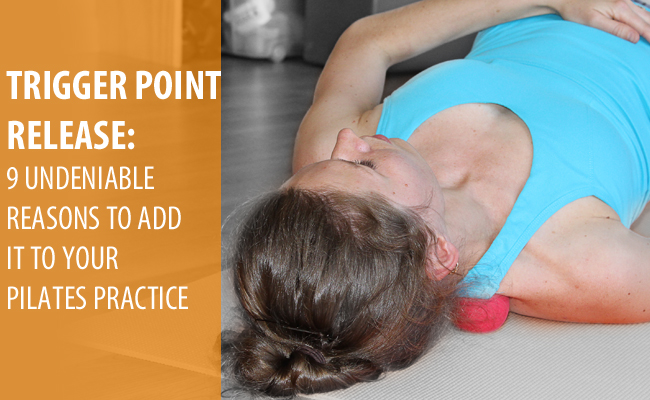 Pilates is capable of changing the way that we feel and move. However, when dealing with years of poor movement habits or injuries from way-back-when sometimes we need additional tools to "restart" our body. Trigger Point Release can be the "missing link" that will enhance any Pilates practice.

Everyone everywhere is talking about how to fight the aging process. However, does anyone realize that Pilates also fights the aging process and doesn't require needles or expensive creams? In this article Devra Swiger shares the components of the anti-aging Pilates program.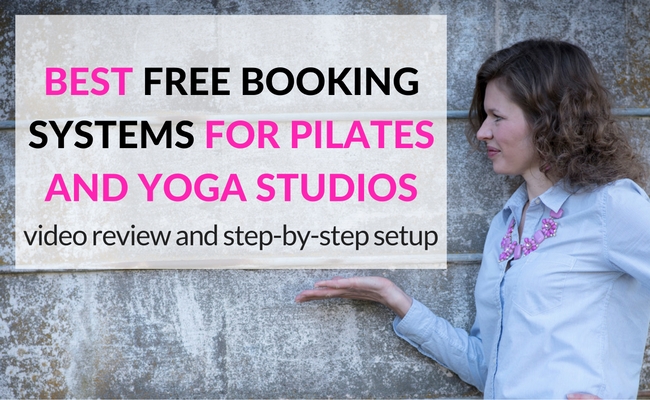 Are you tired of paying exuberant amounts monthly for your scheduling software? Or are you looking for a low-budget way to add appointment scheduling to your website or Fb page? Watch detailed reviews and side by side comparisons of the best booking systems on the market today. You can get started with any of them for FREE.
Most people believe that Yoga is just stretching and Pilates is a celebrity ab workout. Well, there is way more to both of these methods than these common stereotypes portray. Discover the truth behind both of these methods and how (or should they?) can benefit each other.
Best Pilates Videos of 2016
What would you like to see covered on the pages of PilatesBridge in 2017? Share your questions or resources that you enjoyed the most in the comments below.